No place for nuts: allergies go airborne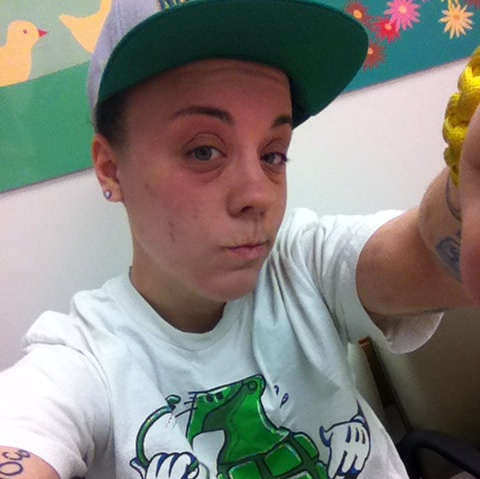 JSC student Julie Desautels was rushed to the Copley emergency room late Sunday, Feb. 17 — when a student brought an open peanut package on to Arthur Hall's nut-free floor.
This is the second time in three weeks that this happened to Desautels.
Desautels has recently acquired a lawyer and said she plans to sue Johnson State College for this and the previous incident.
"What's my other option?" said Desautels. "Someone brought a peanut product open into a peanut-free zone. This is two near-death experiences."
Over 3,000,000 Americans have reported being allergic to peanuts, true nuts or both, according to peanutallergy.com.
There are over a dozen students at Johnson State College who are allergic to nuts.
Desautels has been allergic to nuts since she was 5 years old, an allergy which recently went airborne.
She discovered how severe her allergy was three weeks ago, when someone nearby ate a peanut butter sandwich.
"I first noticed when I was in jail, the guy in the cell next to me had a peanut butter sandwich," said Desautels. "I broke out in hives and stopped breathing."
This airborne nut allergy has forced the first floor of Arthur Hall and all of Desautels's classrooms to become peanut-free.
JSC recently created a "My Zone" area in the cafeteria, allowing students on campus with allergies to have a quarantined space, safe from the public.
The "My Zone" is equipped with a separate toaster, microwave, china, condiments and groceries.
When Sodexo, JSC's dining provider, is alerted to an on-campus allergy, Sodexo General Manager Tom Fondakowski immediately meets with the student, and sometimes their family, to negotiate a meal plan and a strategy to avoid an allergy attack.
All of the culinary staff at JSC have been trained on food allergies, and are certified by Serve Safe.
Chef Paul is willing to cook separate meals for students, if the food selection is inedible for them.
When Fondakowski learned of Desautels' recently discovered allergy, he immediately eliminated all nuts in all the foods.
Nuts had already been eliminated the previous semester in the ice cream and the bakery, due to other students' nut allergies.
But the situation became more severe with an airborne allergy.
Nuts have been eliminated in all lunch products and dinner products.
The only nuts available at breakfast are sealed individual cases of peanut butter.
Desautels collects her breakfast from the campus store, with a meal equivalency plan designed by Fondakowski and herself. Desautels also received additional Sodexo points.
"We also gave her extra points, because I didn't want her to feel like she was not getting the same as anyone else," said Fondakowski.
"We find that most people with food allergies don't want to be treated differently. They don't want to feel like they are causing anything to change. So we try to make them feel as comfortable as they want and we let them dictate how much they want us to do."