JSC's literary mag is Poet Laureate pick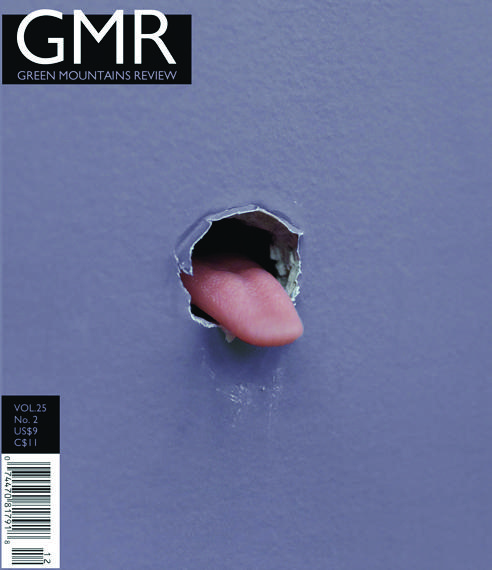 Sporting a new logo, a brash cover image and a squarer, slightly smaller shape, the JSC-produced literary journal Green Mountains Review is turning heads, garnering praise and proving more popular than ever.
Now in its 25th year, the long-revered journal has been chosen by Natasha Trethewey, the new U.S. poet laureate, to promote during her tenure.
In requesting copies of GMR for Trethewey, Elizabeth Acevedo of the Library of Congress wrote that Trethewey wanted to have "copies of her favorite literary magazine to suggest to visitors."
According to Jacob White, who with fellow JSC assistant professor Elizabeth Powell serves as GMR co-editor, GMR is one of just seven journals selected by Trethewey and the Library of Congress for this purpose.
Meanwhile, the revamped journal and its growing appeal were the topic of a recent article in the news weekly Seven Days ("Green Mountains Review Has a New Look," 2/6/13), in which White noted that the cover had drawn both positive feedback and a few "politely chastising letters," adding, "We do like the idea of challenging readers' expectations."
White told Harrison that he and Powell are "very proud of the accomplishments of [GMR founder and former JSC professor] Neil Shepard and want to continue building on the legacy he's had as editor."
At the same time, they are working to "open the journal to a more diverse range of voices and bring it into a more contemporary conversation."
The publication's new look, which White told Seven Days "looks more fun to read and feels a little more whimsical in the hand," is part of that effort.
Ultimately, the goal is to keep old and new trends "in tension," White told Harrison.
"We think of [GMR] as a party where the people you expect least to get together get together and see what happens," White said.
Over the past three years GMR has produced three Best American Poetry selections, one Pushcart Prize and multiple Poetry Daily selections.
For more information, visit www.greenmountainsreview.com or contact professors White or Powell at JSC.