Jay Peak shaping up for ski season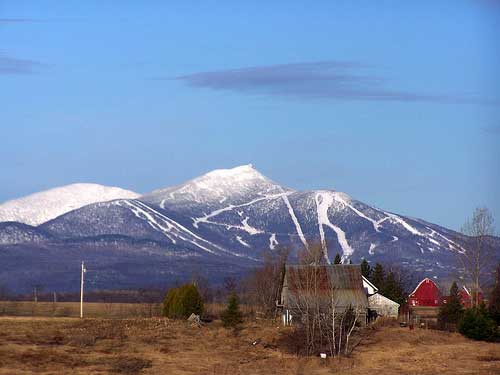 Hang on for a minute...we're trying to find some more stories you might like.
Jay Peak Resort is gearing up and preparing the mountain with improvements for another much anticipated ski and ride season.
There have been several key and important material additions to the mountain for the 2014-15' ski and ride season. These additions include more than 100 new snow guns, an increased pumping and distribution capacity, and new motors for several chair lifts. "These additions will increase the snow spread, our ability to come back from freeze/thaw events and have less down-time for lifts due to mechanical issues," said Steve Wright, Vice President of Marketing, Sales, and Hospitality for Jay Peak.
Another improvement that the mountain introduced a few years ago was the ability to reuse your lift tickets by reactivating the RFID ticket card online. This prevents waiting in line at the resort to purchase you ticket. The RFID ticket reading gates allow access to the chair lifts and read the chip in your ticket through your snow gear. The mountain has been working to speed the process that the gates engage.
The resort is planning to open the day after Thanksgiving but as always it will be weather dependent. "There's a cycle to getting open that everyone pays attention to, but there never seems to be enough time," said Wright. "We do what we can to make sure everything is perfect for opening day but, in reality, perfection is always an ongoing process."
One challenge that is currently being looked at is the hiring of a new terrain park manager and groomer for this winter season, "No hire as of yet, but we're getting closer," says Wright.
In addition the R esort is planning to continue a partnership that was started last year with the Welding and Metal Fabrication class at North Country Union High School. The students will be working to produce a few more features for the terrain parks, including boxes and rails to add to the resorts terrain parks feature count.
Terrain expansion has been brought up and looked at closely by the resort in the past few years. "It's expensive and the permitting process is laborious," Wright says, "If it happens, it will be within the next 3-5 years is my outside guess, but there's also a likelihood it won't happen at all."
As far as public events go for this winter the resort will be looking to host it's more successful on snow events as it has in previous years like the MTN Dew vertical challenge race, the American Cancer Society's Hope on the Slopes, a variety of USASA events, along with other annually held on snow events open to everyone.
The resort has also expanded its winter concert series in the Foeger Ballroom, Shawn Colvin will be playing this month and Electric Hot Tuna will be playing in December as well. "Other acts are currently being negotiated but not yet confirmed," said Wright.
For more information about Jay Peak and updates for this winter you can visit their website at http://www.jaypeakresort.com or email info@jaypeakresort.com or call (802) 988-2611.