More recruitment, more student athletes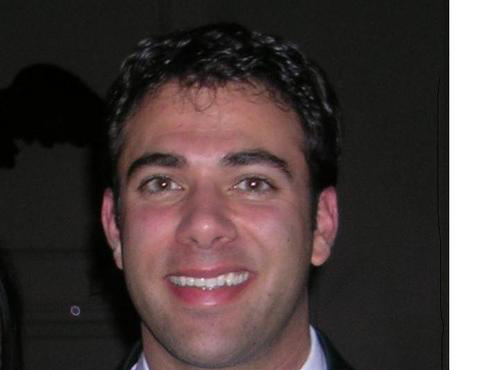 With a rise in student athlete recruitment this year the athletic department at JSC hopes to build more competitive teams for the upcoming seasons.
Director of Athletics and Recreation, Jamey Ventura explains the reasons behind the heightened recruitment.
"The last few years our coaches have really put an added effort on recruitment," Ventura said. "Prior to my arrival, this is the start of my fourth year, many of our coaches were part time and they were just using whoever came in through admissions. They weren't actually getting out on the road and recruiting. A good reason for that is that there wasn't actually a recruiting budget in place for them to do that.
"So for the last few years that has been our focus, that we need to go out and recruit student athletes, bring them here, and that's going to do a number of things. It's going to help us to retain student athletes at a higher level because we made that connection with them coming in and it's also going to allow our teams to become more competitive because we now have student athletes who wish to continue their high school sport careers moving forward."
As a testament to the proactive recruiting techniques of JSC coaches this year, the increase in the fall student athletes recruited went up twenty percent from any previous year.
The recruiting process can, at times, be more than a yearlong process during which coaches attend club, high school, and private matches in order to scout for players who may find JSC to be an ideal college to extend their sporting career.
Nana Asare, a Johnson State freshmen and men's soccer player, gives his thoughts as to why student athletes have a higher retention rate than the average student here at JSC.
"I think it's possibly about uplifting the schools performance," said Asare. "I want to help the school better its soccer performance and I want to stay to make sure that I can do everything I can to do that. I also think it might be about the sence of community that comes with being on a team. I don't want to let anyone down by leaving and I think that may be why less athletes leave than regular students."
B
rennan Blair, Johnson State Senior lacrosse player, explains why he believes athletes stay at Johnson.
"If you're on a team you instantly have a group of people that care about how you are doing both in your everyday life and at school. I can completely see how this would help students feel more accepted from the beginning and want to stay at the school."
Student athletes at JSC have a much higher retention rate than the average student. This past semester 70% percent of freshmen who were student athletes returned to JSC, 88 percent of sophomore athletes returned, and 90 percent of junior athletes returned.
"I think it's primarily because they make a quick connection," Ventura said. "New students instantly have a connection with 15 to 20 teammates that can help them adjust to school. It's different than high school and you have to adjust and when you have 15 or 20 teammates, like I said before, you have someone who can say, 'you know, we've been through this, come hang out.'
"That's what we try to do, at the college: see how quickly we can connect students to something that interests them and that they can make friends through."
Admissions at JSC have recognized the correlation between retention rate and sport teams and have worked with coaches to help make the recruiting process more efficient.
"Our goal for student athletes is both the recruitment and the retention piece and honestly that's what the college's goal is too. We need to retain our students and then we need to retain our students and athletics is kind of fitting right into that plan," said Ventura. "We have a great working relation with admissions right now. Our coaches get back and they send names and information to admissions so they get admissions material. Our coaches then follow up with emails, letters, phone calls, and get them here to do a campus visit.
"One thing that is important to know is that it's all on admissions to admit these students. The coaches don't have control over that, they keep communications up but the student athletes still have to go through the same process any student goes through."
One factor in successful student athlete recruitment is the excitement a prospective student feels when meeting the current JSC teams.
"It comes down to how the student feels with the team when they visited," says Ventura. "Our current student athletes have done a great job in the last couple years helping out the recruiting process. Making the prospective student feel welcome when they visit. I think that is also why we are seeing an influx of new students coming in because they see the team and say, 'I want to go there and I want to become part of that.'"