Lovin' Cup's new owner brings gradual changes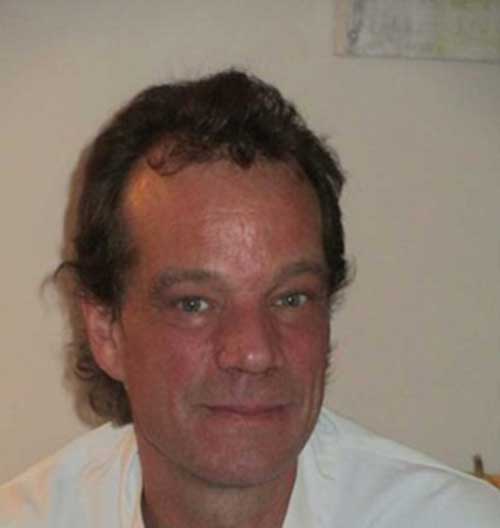 The exterior of the building complements the grey, damp, and gloomy skies above.  If you have not already been to the Lovin' Cup, finding it may present a challenge. The large old house is home to a few businesses which are listed on signs in the front facing Main Street. Most prominent is the one with a cup of hot coffee.
Now under new ownership, for  many the Lovin' Cup has been a mainstay in the village for well over a decade, providing excellent coffee, teas, a limited but quality menu, and  comfortable surroundings with wifi, an old-fashioned lunch counter, and a two rooms full of comfortable chairs and couches.
Under its new owner Chris Grabon, who purchased the business five months ago, this now-iconic café will continue in the same tradition albeit with some changes.
Some of those changes are already evident, from the installation of a new piano to fresh paint.  "For me, it's going to be a gradual process," Grabon said.  "When I bought the place I didn't want to scare existing customers away with big changes; it panned out okay because it was a good summer, and all the regulars are still regular."
Unlike under the previous ownership, all baked goods, long a staple of the establishment, will be done in-house by Grabon, with the exception of bagels and a couple other goods that are bought from local shops.
The coffee is the same that was brewed by the previous owners of The Lovin' Cup, with the beans sourced from Backcountry Brewers, out of Montgomery.
The future might hold other changes as well, including expansion. "I dream, I have visions, I would love to, maybe, expand," he said, noting that at times the size of the shop can be an issue.  "We've had lines going out of the door."
A small set-back to the Lovin' Cup was a minor break-in, although Grabon says the Johnson community has been very supportive. He said he even has had people come in to check up on him.
The near future might see the reintroduction of live music. " I recently became a huge lover of jazz music," Grabon said as light jazz played in the background.  "I would love to have acoustic jazz, especially during Sunday brunch."
The Lovin' Cup, located at 38 Lower Main Street,  is open Mondays through Fridays from 7 a.m. to 5 p.m.; Saturdays from  8 a.m. to 5 p.m.; and Sundays from  9 a.m. to 4 p.m.