Gender neutral housing coming next fall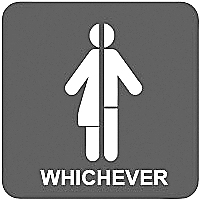 JSC will have gender neutral housing options, starting fall 2015.
According to Jeff Bickford, the Assistant Director of Residential Life at JSC, the decision had a lot to do with the comfort for binary and non-binary transgender students.
Bickford said, "Increasingly, over the years, we've developed a lot more awareness of the need to try and make sure that we have options that are comfortable for people who don't identify with a binary gender, or are transgender." Hopefully, this will help binary and non-binary transgender students feel more safe and comfortable at school, as well as feeling more included in the community.
Bickford explained that the gender neutral housing will be on the second floor of Martinetti, since there is already a single gender neutral bathroom on that floor.
"It's definitely not for everybody, which is fine," Bickford said after explaining that some students were uncomfortable with the idea of sharing a bathroom with people of other genders. "I've been working with people on a case-by-case basis, kind of trying to figure out what's most comfortable for [them] and doing that placement. But I also wanted to look at something we could do without having to push people to make any disclosures by just saying that this is a place where that doesn't really matter."
Initially, Bickford had some reservations about the gender neutral housing.
"My primary concern was with opposite-sex couples and the safety concerns there. [I went to a session to educate myself on the topic] and they made a really good point that I can already have those issues in same-sex dorms. We already look at if there's a safety concern." Because these questions are already being addressed by administration when issues come up between roommates, there won't have to be any changes made to the administrative process when gender neutral housing is added. Any two people who request each other as roommates for the second floor of Martinetti can be made roommates regardless of their sex or gender.
While some cisgender students have expressed mild concerns about sharing a bathroom with somebody of another sex, a transgender student living on campus said, "It makes me feel much more welcome here. Having the option of rooming with a close friend of a different gender makes me feel much safer than if I would have to room with a stranger of the same gender or sex."