New fund helps defray internship expenses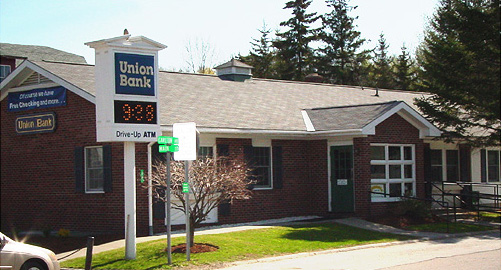 Hang on for a minute...we're trying to find some more stories you might like.
Thanks to a $3,000 donation from Union Bank, a new fund has been established to help support students participating in internships with area businesses and other organizations. The Internship Support Fund will give grants to students to lower costs dealing with their internships, which are increasingly required in many majors.
Ellen Hill, the coordinator of internship programs at JSC, is really excited about the potential and opportunity this new fund will give for students. On average, JSC has around 350 students as interns each semester logging in around 50,000 hours. "This is a great start in creating an internship support fund for students," said Hill. "It's a great gift and we are very thankful towards the Union Bank."
Thirteen student applicants have already been awarded money from the grant. Students will be able to cover basic needs for their internships, anything from gas money to the necessities required for the internship. "It's really to help support students who are engaged in internships for this semester," said Hill. "To help support them, and get engaged in internships because often times they are not paid experiences."
Many students involved in internships at JSC are dealing with traveling to and from internship sites, and having to purchase more expensive things specific for their internship out of pocket.
JSC Senior Eliza Chevalier was one of the first applicants that has been awarded money from the grant so far. Chevalier is a biology major with a pre-medical concentration. "Hearing about the grant's approval was like a sigh of relief," said Chevalier. "Finding such an amazing internship is a feat in itself." Chevalier will be interning at the NOTCH Swanton and Alburgh Health Centers. She will be learning how to take vital signs, such as blood pressure, and perform lab tests such as urinalysis, and rapid strep testing.
"I will need to be able to purchase my own stethoscope and scrubs," said Chevalier. "This money will be used to buy the medical equipment and clothing needed to be a medical assistant and to pay for gas to drive to the clinic three days a week."
Chevalier will be graduating in May and will be pursuing a graduate degree in Physician Assistant studies.
Lauren Philie, director of development at JSC is already looking for opportunities for expansion of the new fund. "I would love to help grow this fund to the point where we can endow it," said Philie. "This would require getting a significant gift to reach endowment level so that its consistently putting out the funds we need to respond to the interns' request."
For a fund to reach endowment level in the JSC college system it must reach a $10,000 level.
"I'm really excited to report that alumni donations will be adding to the fund," said Philie. "We plan to do some outreach to some area businesses – especially those that have benefited from having interns to see if they would like to help contribute to the fund too."
Hill points out that internships are more than just a capstone experience; they provide a crucial link between classroom learning and real world application. "It's an opportunity to connect and learn marketable skills needed along with the languages of the industries they are interested in to help further the path that students think they want to pursue after JSC," said Hill.
Philie and Hill will be working together to do what they can to expand this fund. They would each like to see this as a permanent enhancement to internships. "The Union Bank has been a great friend of the college and we are grateful that they were open to our proposal to help us feed this fund," said Philie.
"We've known that this has been a need and we are really grateful that we have donors that will help us respond to needs like this."
Ed note: For more information and how to make contributions to the JSC Student Internship Support Fund, you can contact Lauren Philie at lauren.philie@jsc.edu or 802-635-1657. For more information regarding JSC's internship programs, you can contact Ellen Hill at ellen.hill@jsc.edu or 802-635-1439.