College mourns loss of longtime printmaking instructor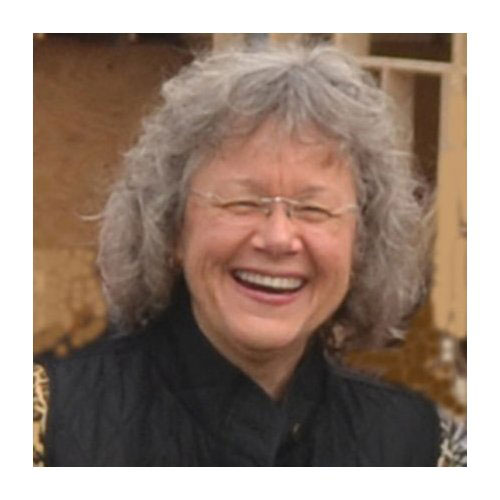 Barbara Molloy, who taught printmaking, design and drawing to both undergraduate and graduate students  at Johnson State College for 24 years, died March 16.
In a letter to the college community, JSC President Barbara Murphy noted that "Her classes set a climate for…warmth, enthusiasm, and high standards."
Molloy was passionate about life, learning, education, art, and communication, her efforts reaching  well beyond the walls of the college.  She earned her BFA at Hunter College and taught in Vermont's Adult Basic Education program as well as working with the Vermont Studio Center before joining the faculty at JSC. She was initially a VSC resident in 1986, and then remained at the Center as a staff member before heading up the hill to the college.
Academic Dean Dan Regan acknowledged Molloy's considerable contributions to the college during a recent employee recognition celebration noting, "Barbara has developed an outstanding printmaking program at the College.  She knows the field inside and out.  Barbara has led the charge into solvent-free printmaking—creating a "green" studio.  She also encourages her students to engage in art-making which can help others, often including a project with students that serves as a fund-raiser for some cause or non-profit."
In her letter to the community, Murphy added that while Molloy was in treatment for breast cancer, she continued to focus outward, helping to raise money for reconstruction efforts in Haiti and closer to home, for those coping with the aftermath of Tropical Storm Irene.
Moving to Vermont proved pivotal to Molloy's personal and artistic development. On her website (barbaramolloystudio.com) she wrote, "Born and raised in suburban New York, the area taught me valuable lessons but I always felt restless and displaced and never felt a sense of home deep in my soul. A whole new world opened when I moved to Vermont. I'll always be a New Yorker but the joy and beauty, the quality of the specialness that is recognized as Vermont brings me home.
"It took years to break out of the darkness and the Vermont alchemy to work its magic and allow my feminine side out. It felt awkward at first but very freeing and transformational…. Vermont has led me down many unexplored paths, overwhelming illness, the metaphysical, healing, animal communication, druidry, being one with nature. It's all here in the work."
Professor of photography John Miller, has lost a valued colleague, and, he notes, the college has lost teacher of unerring instincts and high standards.  "I always enjoyed working with Barbara Malloy," he said.  "She was always very organized, and she was a great teacher in the print-making studio. She always had high expectations of her students and I think that students always appreciated that and respected her for that. She was, I think, always very demanding and in turn her students produced extraordinary work during her very long career here at Johnson State College."
One of those students, JSC sophomore Bronte´ Grover, found Molloy to be as supportive as she was demanding.  It was obvious to Grover and her classmates,that they were working with someone who cared deeply about their progress and well-being. "Professor Malloy was kind and caring. She encouraged us to try different things in our Printmaking class," said Grover. "She really did care for her students and wanted to see them succeed."
Molloy's work has been widely exhibited both in Vermont and elsewhere.