Sodexo nixes Mountain Top Market, expands Common Grounds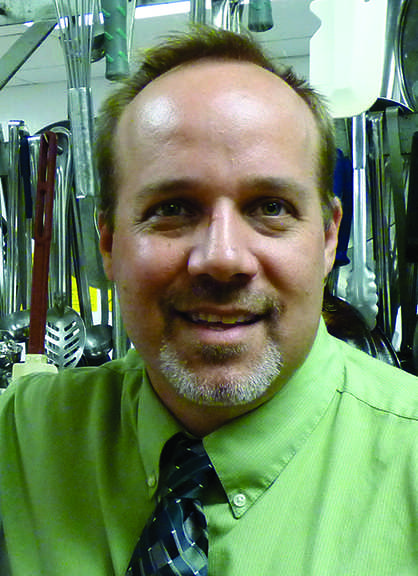 Despite its title, JSC's on-campus convenience store has been closed primarily because of its inconvenient location.
According to Tom Fondakowski, general manager of JSC's Sodexo branch, the Mountaintop Market had seen a decline in use over the last two years. "Student traffic patterns were moving them out of Dewey… Probably 70 percent of the customers at the convenience store were staff," said Fondakowski.
As a result of the market's closing, the café in Stearns is expanding. Along with beverages and snacks, Common Grounds now offers sandwiches, soups, a selection of Ben and Jerry's pints, F'Real milkshakes and smoothies, and some of the retail options that used to be available at the Market. There is also now a panini grill, and they plan to offer authentic panini breads to complement it.
"There's always going to be pushback because people think we're taking away, but we're not taking away," said Fondakowski. "I'm just putting all those products in one building."
Student reactions have been mixed.
Brie Carleton said that she switched her meal plan to one with more Flex Points this semester so that she could get more meals to make for herself and is disappointed with the lack of variety in that department now that the market is gone. "It makes me feel less independent, because the café mostly has premade food," she said.
Other students, however, have been less frazzled by the change. "It was nice to be able to get snacks before Late Night," said Charlie Munroe, "but the practicality of its replacement kind of trumps my ability to get a milkshake between the hours of six and nine."
In response to comments about the café's hours, Fondakoswki cited the school's Eco-ware program as a solution. For $10, payable by cash or Flex Points, students get two Eco-ware containers. They can then use these to take food from the dining hall back to their rooms. "It's a pretty good deal," he said, "and you're not paying extra for it. It's part of the meal plan."
Along with the expansion of Common Grounds, Fondakowski is considering a venue in McClelland Hall. For students who have consecutive classes in the outlying building, such a thing could prove to be invaluable in terms of convenience.
"I want to do something, but it has to be in a location where there's a need," says Fondakowski. "If there are customers down there that want it, we'll try it out."
In the wake of losing the market, Fondakowski believes that a brighter future is in store for the campus's other venues. "We've had our best start since we've been here," he said. "It looks encouraging, and like this could really be sustainable. We're just trying to make it better."
Further details about Sodexo's programs are available on the Johnson State College web site.