DAC seeks student input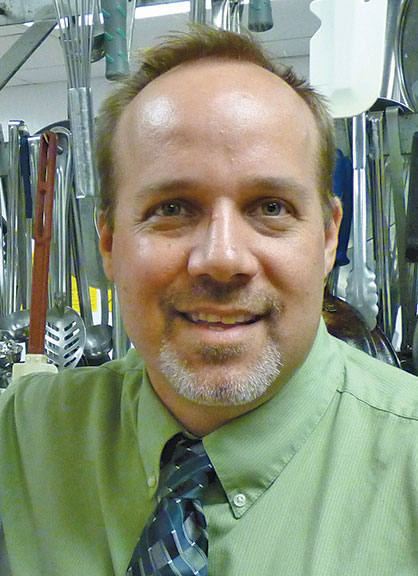 On Tuesday, March 15, the Johnson State College Dining Advisory Committee sat down to discuss the current state of the dining experience in both the Common Grounds Café and the Stearns Dining Hall.
Tom Fondakowski, general manager of the dining services (Sodexo), met with two representatives from the SGA, a representative from each of the residence halls, and Michele Whitmore, the assistant dean of students.
The advisory committee provided a chance for students to air grievances with the cafeteria, as well as bring forth suggestions on how to improve service.
To start the meeting, Fondakowski talked about events the dining hall has planned for the upcoming month, which include collaboration with the Vegan Club and the second annual March Madness Hoop Tourney.
The tourney consists of two competitors shooting at Nerf hoops set up in the dining hall, for a set time period. The victor moves forward on the bracket, until they reach the top four. For the competitors that reach the top four, each will be awarded a ski pass for next year, as well as the overall victor receiving a pizza party. The tourney starts Friday, March 25.
Fondakowski then went on to say that since the move from the Mountaintop Market to the café, sales from the F'real machine have risen to four times what they were last year.
One of the most-heard complaints was the overabundance of chicken dishes that the cafeteria serves. Better bread, like the type served in the Common Grounds café upstairs, was a popular request, with students reporting that some liked the bread from the café better.
Fondakowski also laid out plans for a pizza takeout service in the future. This service would involve placing an order online and then picking it up from the dining hall. This would mean that there would be a cheaper source of pizza for students on campus, rather than having to go into town for a more expensive option.
If students are craving more options in terms of fresh fruit, to complement the existing offerings of apples, bananas and oranges, Sodexo at Johnson will start doing business with the local Foote Brook Farm, which will help cut down on transportation costs.