Internships offer high-impact learning and enhanced access to job markets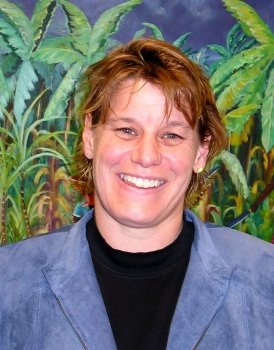 An internship can lay the groundwork for a successful career.
"I think that internships are a shining star as an example of high impact learning," said Ellen Hill, internship program coordinator. "It's the comprehension of those theories and concepts, and applying it for themselves and validating that. Then for a student to crystallize their own values and their own attributes and skill sets and competencies, and to make themselves marketable."
Last year, 232 students interned for a collective time of over 47,000 hours, a 13 percent increase from the year before. Over the last six years, 1,414 Johnson students have offered over 272,000 hours of internship time to the community.
"Internships are designed for the benefit of the intern and not for the business, although I think there's a win-win," said Hill. "We want these really polished young professionals to immerse themselves into these organizations and show what they're worth, and learn a lot along the way."
The Office of Career Development's graduate survey has returned some promising numbers about what an internship can really do: nearly 70 percent of respondents said that their internship was vital to their current employment, with 25 percent saying they are now employed at the internship site.
"When students come in here looking for an internship site, I try to coach them to see that this is akin to a job search," said Hill. "It's not, 'Oh, I've got to jump through this hoop because it's a requirement for my degree,' but 'where do you see yourself on your path?'"
When the search goes well, the results can set students up for great success.
"This was the best choice of an internship possible and my classes I am taking now greatly coincide with the work at Maple Leaf Treatment Center," said Megan Mennelle, a JSC psychology major. "It is truly a very engaging learning experience."
According to Sara Kobylenski, the executive director of Upper Valley Haven, an internship can be equally beneficial for both parties.
"We truly enjoy hosting a JSC intern," she said. "We experience the wonders, challenges and complexities of our work anew through the eyes of a student. In turn, we find ourselves stepping up to create meaningful opportunities for hands-on learning as our contribution to building the workforce of the future."
Last year, around a quarter of the interns received compensation from their internship site. "We really, ultimately, want our students to receive compensation, but a lot of organizations just don't have the capacity," said Hill.
She said that when speaking with potential internship sites, she always suggests they offer at least a small stipend to interns.
Students often pick a paying site over one they would have otherwise preferred.
"It's unfortunate," she said, "because I think it's diverting students away from what might really be their ultimate path that they want to pursue."
For those looking to complete an internship during this coming summer or fall, the contract deadline is May 5.
Hill encouraged students to begin their exploration process soon. "There's amazing resources on the Portal of past internship sites and other ways to search for internships," she said. "You could spend hours on the internship tab on the Portal, exploring those."
With an increasing support for distance learning, internship options for JSC students are expanding to include options all over the country.
"Other colleges are getting that this is experiential learning and high impact learning is important, but I think we're ahead of the curve," said Hill. "I think that we have a really, really strong program, and I hope that all students consider an internship to really strengthen their resume."