VSAC lends a helping hand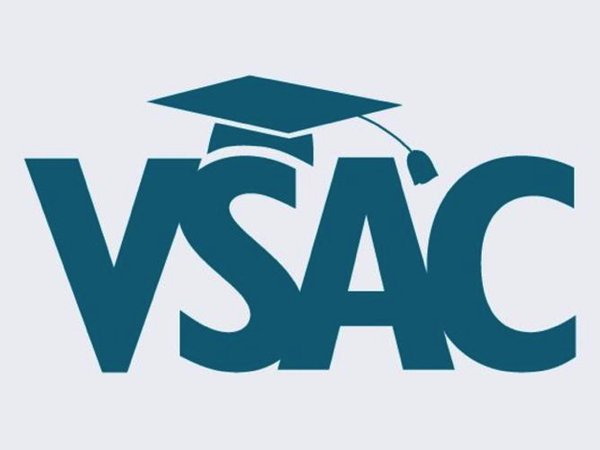 "It is still true that you are better positioned if you go to college, but you are not as much better positioned if you have to go to college with debt," said Melinda Lewis, associate professor at the University of Kansas School of Social Welfare, in an interview with CNBC.

This quote is particularly alarming considering that 66 percent of public college students graduate with student loan debt, while up to 80 percent of private college students do.

"You wind up disadvantaged just as you begin. It has reduced the ability of our educational system to be a force for upward mobility and for an equitable chance at upward mobility," said Lewis.

While many students need to take out student loans to complete their education, utilizing federal loans is generally a better option in the long run. However, when federal loans are either unattainable or simply won't cover the whole bill, students and families have to turn to other loan sources.

The Vermont Student Assistance Corporation (VSAC) is funded through the stateand is a nonprofit organization.

"Every last dime we get goes to the students," said Sabina Haskell, VSAC's director of public affairs. "It's been level-funded for much of the last six to eight years… in that respect, it hasn't changed."

Haskell works with the media, organizations, institutions, and sometimes the Vermont legislature.
Haskell stated that VSAC gives an average of $20 million a year in grants to 13,000 students. They have 160 scholarship programs with a total of $5.9 million per year. Since VSAC was founded in 1993, they have given a total of $52 million to students.

VSAC's report states that a total of almost $20 million in grants was awarded to in-state Vermont students in 2016. The amount of scholarships given totaled almost $6 million.

"Loan borrowing has gone up for the majority of Americans," said Haskell.

The amount of VSAC advantage loans surpassed both of these combined at $33.5 million. The total was split between 2,703 students with an average of $12,408 borrowed per student.

"Even in the high schools when we're working with students and we have these 'paying for college' nights, the number one rules is to get all the gift aid you can," said Haskell. "That's why we always push filling out the FAFSA… it's not like we're trying to sell loans."

According to Haskell, seven in ten people in the United States borrow for their education after high school. In Vermont, that number is two-thirds.

"One of the things that we do mention is the Vermont State Grant, if they are a Vermont resident," said Dianna Mitchell, a VSAC customer relations supervisor. She works with the counselors that talk with students and families regarding their education loans. "And then we also make sure that they are aware that there are other scholarships, not only that VSAC administers, but… through different organizations outside of VSAC."

According to VSAC, 77 percent of higher education funding in Vermont goes to UVM and the VSC, while 23 percent goes to the students through the grant program.

The amount of funding for the operating costs of the VSC has declined from 80 percent to 14.5 percent in the last few decades.

Vermont is by no means the only state seeing this trend. Big-name universities across the country have seen state funding cuts by half or greater since the 1980's. The University of California at Berkeley has had funding cut from almost 50 percent to just under 23 percent in 2012; UCLA has almost the same numbers.

A big factor in educational budget cuts, according to the Center on Budget and Policy Priorities (CBPP), was the economic recession.

"In total, after adjusting for inflation, funding for public two- and four-year colleges is nearly $10 billion below what it was just prior to the recession," stated Michael Mitchell, Michael Leachman and Kathleen Masterson in an article on CBPP.org.

Vermont is among the top five worst states in the country in regards to higher education.

"Obviously, our opinion is that, you know, who wants to be 48th or 49th [in the country]?" said Haskell. "On the other hand, we're a small state with competing priorities… In a perfect world, there would be more funding… there would be a more direct result for the students."

With financial aid covering an average of just under $14,000 a year, students sometimes need outside help to pay for college. A common source of income is the federal Parent PLUS loan, which allows parents to take out loans for their child's education.

"One of the things that I do hear are from parents who want to help their son or daughter go to school," said Mitchell. "And if they're taking out, for example, the federal Parent PLUS loan… their son or daughter might have education loans under their name that may be eligible for certain types of forgiveness programs, but that option is more limited for the parents who borrowed for that student's education."

The average amount of student loan debt is about $25,000, which makes the average monthly payment $280 on a 10-year repayment plan.

"If there is an opportunity, we will always encourage them to research whether consolidation with a federal direct program could get them into an income-driven repayment plan, but usually that's only available if they consolidate, and it may be more limited than what the student would be eligible for," said Mitchell. "So I think that's one of the challenges: talking to parents who had to borrow and are eligible for loan forgiveness programs that are based on their income."

Mitchell says that a positive aspect to her job is being able to provide students with repayment options that they didn't know they had.

"For students, if they do have private education loans, some of the things I might hear is that they don't know there are options available," said Mitchell, "and they are calling because something unexpected like an issue with their car and they're not sure how they can afford the payment, and that's when we provide information about the short-term ways VSAC is able to help with either suspending or reducing their payments. But we also want to make sure they are aware of the consequences of not making their payment so they can make an informed decision."

In the end, Haskell has a key piece of advice for students—and institutions—looking to save on the cost of education.

"The best way to minimize the cost of getting your education is to finish on time," said Haskell. "It's important to look at the data or graduation rates and see what percentage of students are graduating in four years… and actually, how many do actually complete their studies rather than dropping out? That's where a lot of expense is, obviously."