Core library staff return to full-time hours
Hang on for a minute...we're trying to find some more stories you might like.
After three years of working reduced hours, the core library staff in the Willey Library and Learning Center have returned to full-time schedules.
Raymond Brior, the library's interim director and technical services librarian notes that while the restoration of a full-time schedule is positive, it follows the retirement of longtime faculty librarian Joe Farara and the departure of public services librarian Christie Silkotch, who moved on to UVM.
"Essentially what the administration opted to do, I think based off of recommendations from Joe, was to not fill the director's position and then return the remaining staff members to 100 percent full time," Brior said.
Adapting to part-time status was definitely an issue for the staff at the library, according to Lisa Kent, an access services librarian. "I was full-time here for my first one and a half years and then was downsized," she says. "I ended up getting another job, which I kept for six months until the 70 hours a week got to be too much, but we adjusted. It was difficult, but for me the benefits here outweighed me leaving and getting another job elsewhere."
Brior didn't have it any easier dealing with part-time pay. "It was definitely a financial hardship," he says. "I know from my perspective, I didn't think we had a sense of what was coming. We had a meeting one day with President Murphy and walked in there being notified that I was taking a $8000 pay cut. We had a baby on the way [and] spent all of our life savings renovating a house — it was tough. I ended up taking a third job."
Although the core library staff has returned to full-time status, they still labor under an increased workload because neither Farara's position nor Silkotch's will be filled.
One of the responsibilities that Kent is in charge of is connecting 70-plus classes with references and sources. With her hands tied up in that department, she feels the effects of being short-staffed, despite the restoration of hours.
"It's a stretch. On any given day, you can feel the difference here," Kent said. "We don't have enough reference coverage downstairs. I'm on call but I have my hands full. I don't know what's going to happen, I really don't. I'm [trying to] keep my head low and hopefully patch things up."

About the Writer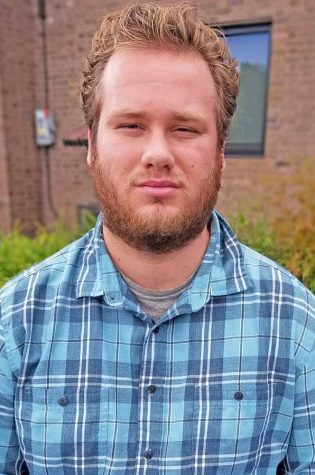 Patrick Bell, Sports Editor

Senior, Journalism
Grew up in Charlestown, RI
Fall 2017 - Present


Our family owns a piece of land in the mountains of Colorado where there is...