Jochnowitz to head Criminal Justice program
If you take a walk down the hill to McClellan Hall, you will find JSC's newest assistant professor in the behavioral services department — Dr. Leona Jochnowitz, also known as Libby.
She comes to Johnson with an impressively varied resumé related to the field of criminal justice. "She brings a wealth of knowledge from her experiences," said professor of political science David Plazek. "As we are building our criminal justice program, she's an ideal person to be at the center of that effort."
Jochnowitz was born in Albany, New York. Her mother was a professor and her father was known to many in the community as an appeals lawyer for the government. "We grew up around law, my father took us to court, so we got to see him arguing cases," Jochnowitz said. "We would criticize him or argue with him. That was a nice feature of growing up with a lawyer in the house."
When she graduated high school in the 60s, she first decided to go to college at the State University of New York in Stony Brook (SUNY) to get her bachelor's degree in Russian Language and Area Studies due to her grandparents coming from Russia and Jochnowitz wanted to learn more about their culture. Then, after she graduated, she went to the University of Pennsylvania in Philadelphia to get her masters in Slavic Languages and Literature. During this time, she was able to travel to the Soviet Union at the height of the Cold War.
Reaching back to her childhood roots, she eventually went to school at St. John's law school in New York City, graduating with her J.D. in 1981, then getting a job and working her way up through the ranks of criminal defense.
"After I graduated, the first job I had was to be a law clerk in federal court at the U.S. bankruptcy court in Rochester, New York," she said. "I learned what it was like to work in federal court and I became a bankruptcy expert and I carried that into my career working in various government agencies doing big bankruptcy reorganizations. One of the most famous was a railroad that had gone belly up, the Delaware and Hudson railroad. After that, I did environmental protection and civil rights with the New York state attorney general's office and then finally went into private practice, where I did criminal defense work at the appellate level lawyer for indigent defendants. I went to court for people accused of drug crimes and child abuse."
After several years of criminal defense work, she decided to go back to school to the University of Albany's school of criminal justice to get her Ph.D. in 2014. From there she went to Hartwick College in New York, where she was a visiting assistant professor teaching criminal justice on a two-year appointment.
After her appointment ended, she applied to Johnson State College to fill a position vacated by Kaja Tretjak. A subsequent visit and interviews confirmed her initial sense that she and JSC would be a good fit.
"When I arrived here, which was in mid-April of 2017, everyone was very friendly and engaging," she said. "The students were great — they were warm, they were outgoing, they were interested in me and my background. I gave a guest lecture at the time of my interview."
The thing that stood out for her during that class was the students' enthusiastic response to a documentary of a true life story that she found particularly compelling. "I enjoyed teaching that class," she said. "It was on one of the fields that I work in, which is wrongful convictions. I tie that in with a very famous case, The Central Park Five, which is a film that was produced by Sara and Ken Burns. I showed portions of that film during the lecture in April and the students loved it, they were very interested in it. That led me to really enjoying teaching Johnson students, and the college made me an offer I accepted."
Today, she is focused on teaching her students through hands-on methods of helping her with her research. She uses The Innocence Record, an affiliation with The Innocence Project, to do her research and involve her students in her work.
One of her connections is with Vanessa Meterko, the chief researcher for The Innocence Project, who helps her put together areas for research and talks with students in her classes.
Even after decades of distinguished work in multiple fields, Jochnowitz has another career goal: to leave a lasting legacy in the classroom.
"What I would like to do is to be an effective educator and have students who work with me and help me with my research," she said. "My sister is a professor in mathematics and they have this genealogy where they show what mentor the person studied with, and they always look back to see whether your career is related to the person that you studied with or not. I kind of look at education in that way, that basically it's the idea of transferring culture and ideas to the next generation and I hope my students will be able to look back at me and say, 'Well, this part of my life and my career is related to the education that I got.'"
About the Contributor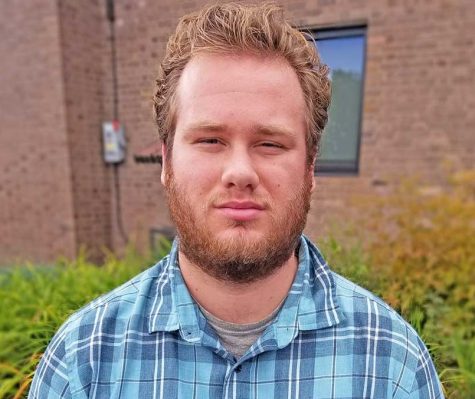 Patrick Bell, Sports Editor

Senior, Journalism
Grew up in Charlestown, RI
Fall 2017 - Present