Mr. and Miss JSC pageant set for March 16: no experience necessary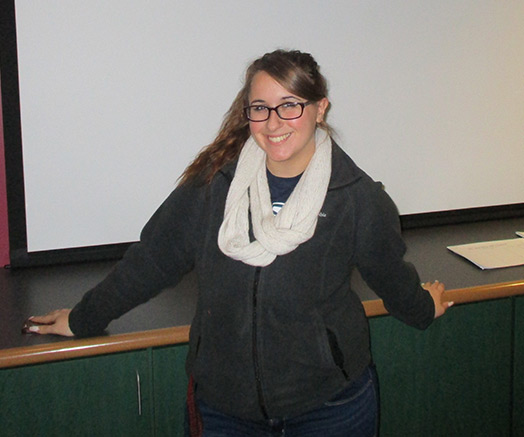 Hang on for a minute...we're trying to find some more stories you might like.
JSC undergraduate student Amber Dutkiewicz is hoping to put together a Mr. and Miss JSC pageant to take place in Dibden on March 16.
Dutkiewicz says she is excited to put together something for the campus that it hasn't seen much of. When she chose to do this pageant as her senior project, she chose it because she wanted to bring something new to campus that not many people are used to, including herself.
She notes that she has only done one pageant before for scholarship money and with her limited experience understands students who are new to the pageant scene but are interested to try one. What is also important to her is that people have fun and not worry about the pageant stereotype of "body shaming" as it could dissuade students from participating.
"At first, I am a little worried and hesitant because people think that 'Oh it's a pageant, it's judging of your body and appearance.' That's not what this is about," she said. "This is something different with more fun activities involved, anyone can participate, and you don't need experience. This is something new to try to have fun with."
JSC student Bob Welch is considering participating. He wants people to understand that it's okay for males to do this pageant.
"I feel bad for every woman out there who gets these images, and the older I get the more it registers, that the pageant has always been a female thing for reasons which are obvious to everybody," he said. "Guys are very insecure people, and I feel the security of saying that at 40. The worst possible thing a guy could do is to do something that guys around him will consider is girlish. So that's why there aren't too many male pageants out there."
The pageant will consist of singing, answering questions, and dancing.
"Group skits would be just a bunch of people getting together and showing what talent they have, whether it's dancing, singing or acting," Dutkiewicz said. "Questions would be like 'What's your favorite thing about the college, why did you come here, would you recommend the college to a friend?'"
Dutkiewicz wants people to work hard but have fun with the pageant.
"I would hope people bring a positive attitude, energy, positive ideas to the group, and be willing to be open with other people," she said. "It will probably be an hour or two out of the week, depending upon how good you want to be in the pageant. It is a competition, so the more hours you put in, the better off you will be. I hope everyone puts in at least a decent amount of hours to look good to represent themselves."
Interested students who want to participate or have questions should contact amber.dutkiewicz@jsc.edu.