Jumping for recovery
The Polar Splash took place on Lake Elmore on Saturday, Feb. 10 on a clear, chilly day. Spectators gathered around the six-foot-long triangular hole in the ice, where people clad in Hawaiian shirts, wigs, face paint and other costumes took the leap to raise money for the Northern Central Recovery Center.
NCRC is a non-profit providing resources for people and families recovering from alcohol and drug addiction.
Families and businesses from all around the Morrisville area lined up to take the leap, from Deb's Place to the BJam Eagles.
Mary Margaret Fondriest and Oliver Myer, two Johnson State graduates jumping for the CVAM Berlin Councilors, say it was easy and fun. "Had fun for a good cause," says Myer. "I've never jumped before, but it was a lot more fun than I thought going in frigid water would be."
The event had a large supply of hot cocoa and donuts inside the lodge waiting for the jumpers, spectators and organizers after the initial event was done. While they had changed, many were still shivering, huddling close to the fire and talking to their companions.
When asked if she would jump again, Fondriest said, "I want to do it right now."
The Polar Splash has been going on for 10 years and has always been popular, even if it doesn't reach its goal. Stefanie Eichler, president of the Morrisville Rotary, said that in the past they've raised over $25,000 dollars. "I think this year was a big success, although we didn't raise as much money as we had hoped. What made it a success was the participation number of jumpers and the crowd supporting," Eichler said.
This year, 54 people took the plunge, the most participation in three years, and there was a large crowd of supporters. With this number of people, it assures them that they can continue the event in the future.
That being said, they couldn't continue the event without the help of the Morrisville emergency staff to not only help set up the event but to expose themselves to the freezing cold water.
"I was just there making sure that everybody stayed alive," said Nathan Pickard, part of the Morristown EMS. "I had a blast. There's definitely a lot of people out there who're tougher than me," he said with a chuckle.
While their goal was $20,000 dollars, they ended the day with a respectable $13,000 dollars, about 60 percent of their goal.
About the Contributor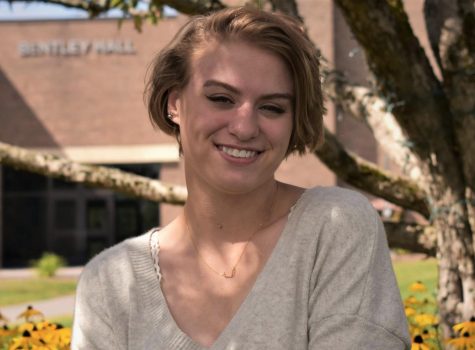 Adriana Eldred, Photo & Web Editor
Senior, Journalism & Studio Art
Grew up in Craftsbury, VT
Spring 2018 - Present

I got a black eye and mild concussion in Las Vegas during a rugby...