NVU hires interim dean of enrollment
Students, faculty, staff and administration will be returning to a new institution in the fall.
However, while the NVU change may seem sudden, many preparations have been underway including changes in the admissions offices of Johnson and Lyndon.
Salvadore Liberto, the interim dean of enrollment, is assisting the institutions in their transition into a unified force.
"I think the starting point is we assess what we have," says Liberto, "and the good news is we have some really great people. That makes this process a lot easier."
One of the key ways Liberto and the rest of the office plans to tackle this feat is by assessing what common goals the institutions already share, as well as evaluating what each already has to offer within the Admissions office.
"From there, I think you have to build a team organically. You can't really force it," says Liberto. He says that while some roles will remain campus-exclusive, others will become administratively NVU. These roles could involve marketing, software,and other admissions management.
However, perhaps the most sizable gap between the colleges is – well – the distance. "There are certainly challenges with the campuses being so far apart, in terms of physical space, but you get the teams together when you can, and start to try to create an organic framework for working together," Liberto says.
Despite this potential obstacle, he feels the colleges are moving toward being on the same page, and what the transition will do for each campus.
This involves ensuring students will have equal opportunities. "We don't want a Johnson student getting a wildly different scholarship than they would if they applied to Lyndon," says Liberto. Standardizing policies warrant that, at least when applying to NVU, the admissions process and procedures would be the same.
Whether that is directly related or not, the Lyndon admissions office appears to have undergone considerable changes that Johnson has not seen, predominantly in revamping roles in the Admissions office. While Liberto declined to discuss specific personnel issues in the Lyndon admissions office, he notes that some staff members left while others changed roles.
Currently some roles are yet to be filled, like the permanent Dean of Enrollment, which will most likely be housed at Lyndon.
"We will be making an effort to make sure both teams are at full staff," says Liberto. He further assures that while they will address the turnover, they hope to be adding more roles rather than combining and downsizing.
Staffing reorganizatioin in advance of official unification on July 1 comes amidst increasingly challenging demographics throughout New England. Bottom line is that more colleges will be competing for fewer students graduating from high school.
This is not the only challenge the colleges will face: another is marketing what is essentially a new brand. "I think the biggest challenge to unification is what the market place thinks of it," says Liberto. "If you spend a lot of time building up a brand — in Johnson's case, 151 years — and suddenly it doesn't exist anymore, you need to provide the market … a pretty clean vision of what's going to happen."
The market Liberto refers to are high school guidance counselors, prospective students, transfer students, and whoever else will be buying the product of a college degree.
"What's great about Johnson is still going to be great about Johnson, and what's great about Lyndon is still going to be great about Lyndon," Liberto says. "We have to communicate that message to the market to make sure that even though the names have shifted, it's still a great product, and people can still be very proud to be a part of it."
Of course, it is unreasonable to expect absolutely nothing to change; the admissions office is still unsure of what the campuses will be doing in the future that they are not doing now. The expected new opportunities include being able to take classes or participate in sports offered on the opposing campus, as well as using technology to bring speakers or professors to the student. Liberto expects the administration will be receiving feedback and suggestions from the student body as they go, but the offerings and opportunities are still early in the making.
"There are some really interesting permutations of the usual college experience," he says, "and I can't imagine students won't be richer for it."
About the Contributor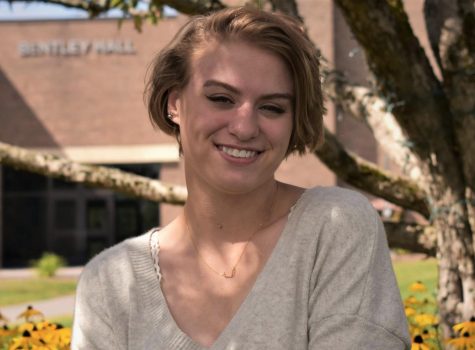 Adriana Eldred, Photo & Web Editor
Senior, Journalism & Studio Art
Grew up in Craftsbury, VT
Spring 2018 - Present

I got a black eye and mild concussion in Las Vegas during a rugby...