Merger brings IT improvements
Since the NVU merger in July, IT has worked to unify the two campuses digitally. According to Michael Dente, chief technology officer for both NVU campuses, not only does this mean a more cohesive system for Johnson and Lyndon, but new alignments between the two campuses' IT policies.
Four years ago, Lyndon's IT program was in the basement of Samuel Read Hall Library. Plymouth State, in Plymouth, New Hampshire, had a model program at their campus known as the "Learning Commons." This program put all kinds of student help organizations in the library, from academic support and career services to IT.
"We went down there with a group of people," says Dente. "We checked it out, and we said, 'Wow. This is really cool, because people can just walk in and get any kind of help.'"
In response, Lyndon added these into Samuel Read Hall Library. Along with IT and Library services, students can get access to Advising Services, Academic Support, and Career Services all within the confines of the library. Dente's take? "It's one-stop shopping."
This centralized the support services on campus, and made Samuel Read Hall a hub for communications. When the merger happened, Dente and his team wanted to align the campuses by adding a Learning Commons to Johnson's Willey Library. Though space is limited, and with TRiO and Advising Services already in Dewey, it made spatial sense to move only IT into the library.
Along with location changes came personnel changes. Two of Johnson's IT staff stepped down, and one member from Lyndon retired. "The summer was really busy," Dente said, noting the work that unification takes. "It's not trivial, and it's actually not done. We've bled into the fall now, which we were hoping would not happen, but we just ran out of time."
Despite work still in progress, Dente says the desk will not be understaffed. Trained students at the info desk in Willey will be available at all open library hours to answer IT questions. "The person that's gonna be at that desk that used to just check out books," says Dente, "can also help you get on the wireless on your phone, set up your email, and get Microsoft Office on your devices." Not only that, but student IT workers can submit tickets to Dente and his team to solve larger problems like wireless and Moodle issues.
Between adding three new telepresence classrooms to the NVU campuses, one at Lyndon and two at Johnson, the IT department has been hard at work with many different tasks. The color printer, last located in Willey's 217, will be moved down to the 24 hour lab in the coming weeks. Eight to 10 of the old computers from the 24 hour lab will be moved into the carrels in the main library, to add more places for students to access the internet.
Many students also wondered why a password change over the summer was mandatory. Dente wants to make sure that students know it's all about the new system. "We added this new domain: the NVU domain," Dente said. "When you create all the new accounts, they can't have a password associated with them. So you have to reset to synchronize everything."
In short: NVU emails are totally new. Since the passwords from the old are encrypted, Dente and his team can't transfer them over. The forced change was to make sure that students set their own passwords for their new accounts. Though the new emails bear the same initials and numbers as students are used to, the domain has changed from jsc.vsc.edu to nvu.vsc.edu. Students can also use their [email protected] to send emails.
VSC will also be implementing a new password policy: a request for a change every 180 days. This is yet another security feature that adds to the safety of all university accounts. Dente even has some more advice for students and staff to keep our NVU accounts safe. He said, "The biggest issue we find people have is if they get a "Request for Information" and they give it out. So, phishing."
When students read their emails, they should look for bright red text at the top of the page warning that the message comes from an external sender. This is the first sign that an email may not be from a reputable source. "Really be diligent," Dente said. "When an email comes in, and you're just not quite sure, you can ask us!"
Some external emails can come from the university system, but will still be marked with the red text. Many administrators, including the alumni office, use external mailers to help organise mass emails. These will show up as External Sender emails, even when they come from within the university.
Dente's second tip? "Keeping your password safe, and not making it the same as passwords you're using all over the place. That way, if something happens, they don't have all the keys to your castle."
According to Dente, all of these changes are meant to unify and consolidate two systems into an organization that functions helpfully across the board. If students, staff, faculty, or the administration needs help, now they know just where to go.
About the Contributor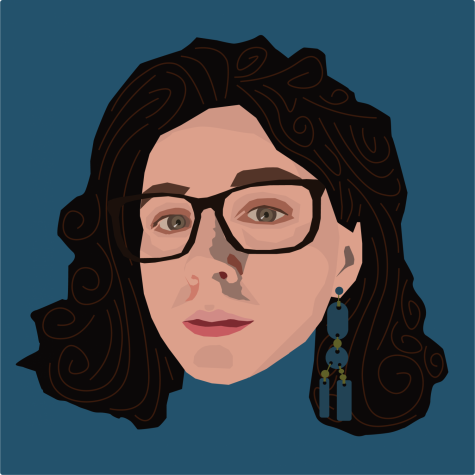 Rebecca Flieder, Editor-in-Chief
Senior, Journalism & Creative Writing
Grew up in Atkinson, NH
Fall 2018 - Present
Along with traditional journalism, I enjoy writing satire and...