NVU offers new mental health graduate programs
On the same date Northern Vermont University became official – July 1, 2018 – the new institution also adopted an additional graduate program: Program in Clinical Mental Health, or PCMH. The program is taught in five states, including Maine, Wisconsin, New Hampshire, Alaska and Vermont.
Retrospectively, Johnson State College was given the opportunity to acquire the program when Trinity College closed in 2000.
However, according to NVU President Elaine Collins, because Johnson State had a history of strong mental health programing, Trinity officials had hoped they would integrate it into their programming; alas, Johnson did not pursue the program, so it was handed off to Southern New Hampshire University (SNHU).
Due to revamping and business strategy, SNHU decided it would focus its efforts in its online counselling program, and thus PCMH fell into Johnson's lap once more. "We were fortunate enough to be considered as a possible home for the program for a second time as it aligns well with the mission and vision of NVU," noted Collins in an interview. Conversations about acquiring the program had begun well before the unification and have since been decided to be implemented this fall semester.
Nolan Atkins, NVU provost, explained how the program is different from the mental health counselling program already in place at NVU; "It's a very different model relative to the program we offer here where students come to campus and take classes with full time and part time faculty," says Atkins. "With this model, they go to these different instructional locations, and the courses are taught by a combination of part-time faculty that are Ph.D. credentialed in the field."
A couple of the full-time members within the program travel to the different instructional locations to teach alongside the part-time faculty.
But what is the program, exactly? It is a collaboration of about 44 providers who "work together to advance best practices and provide professional development specific to mental health," says Collins. In administrative conversations of the transition from SNHU to NVU, it was to be ensured that the change would be seamless for the 144 students in the program currently.
At NVU Johnson, students will receive a Masters in Mental Health Counselling, while those in the PCMH will receive a Masters of Science in Mental Health Counselling. Students who have already advanced far into the program will receive a degree from SNHU, while those in the process will eventually receive a joint degree from both institutions, and those new will earn a degree from NVU.
"Ultimately the plan is to essentially merge the two into one program," says Atkins. This goes for the other instructional locations around the U.S. as well. In this way, students from both programs will have a new opportunity to finish their degrees to best suit their living situations.
Acquiring the new program and absorbing it into the current graduate program will add a new asset to the new university. NVU's mission to promote diversity, equity, and inclusiveness will align well with the program. "Acquisition of the SNHU program and hosting PCMH positions NVU uniquely in providing exceptional leadership in the area of clinical mental health counseling," says President Collins.
About the Writer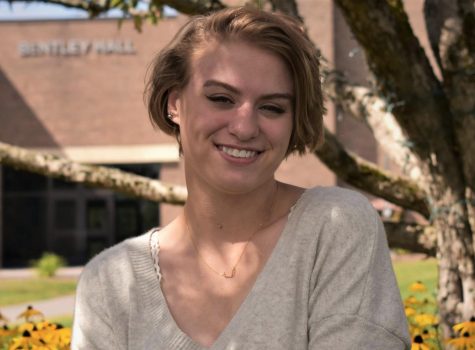 Adriana Eldred, Photo & Web Editor
Senior, Journalism & Studio Art
Grew up in Craftsbury, VT
Spring 2018 - Present

I got a black eye and mild concussion in Las Vegas during a rugby...