Announced transition from Moodle to Canvas elicits both cheers and frustration
Surprise and frustration have greeted a surprise announcement from the Chancellor's Office that will put the kibosh to the learning management system (LMS) Moodle in the Fall 2019 semester.
VSCS Chief Academic Officer Yasmine Ziesler said that around a year ago, the Chancellor's Office decided Canvas was a superior LMS to Moodle and that it should be acquired as soon as possible.
However, no other relevant stakeholders were included in this realization.
"I think it is certainly coming as new news for faculty. Presidents have just sent out first communications about the move to Canvas," Ziesler said.
Longtime Johnson English Professor Daniel Towner is one of the many VSCS employees who is feeling disgruntled over the Chancellor's Office's handling of the situation.
"I just wish the faculty had been consulted before the decision was made… I'm still learning Moodle," Towner said.
Recalling the flawed handling of the implementation of Moodle almost a decade ago, Vermont Technical College's Faculty Assembly passed a resolution in protest of moving from Moodle to Canvas.
Basement Medicine contacted Chair of the VTC Assembly Scott Sabol, one of the leaders of the VTC resolution document, but Sobol declined to be interviewed.
Early College Student Hayden Beattie has "never heard of the decision" and has "never heard of Canvas."
This comes as no surprise as, like the faculty, students were also left completely in the dark on the impending transition.
In fact, Zeisler has not engaged in conversation with any students on the topic of Canvas to this day, but is "hoping to talk to our Vermont State College Students Association in the next month or so… and see what their thoughts are."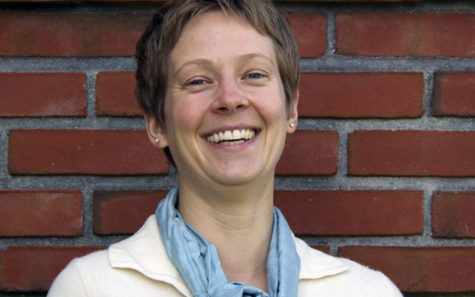 Although she "agrees that consultation with relevant stakeholders is important," and that "relevant stakeholders should be consulted in future decisions like this," Johnson Assistant Professor of Education Hannah Miller believes that "now it's best to focus our energy on taking advantage of our new Canvas system and what it has to offer."
Significant focus from VSCS leaders will surely be put toward the significant learning curve that will inevitably come from the transition from Moodle to Canvas.
Steven Davis, BFA St. Albans Tech Integration Specialist, is very familiar with these bumps in the road, having just led the Franklin County high school through a similar process.
In that role, Davis was responsible for guiding all faculty, students, and in this case parents, through the trials and tribulations of the new LMS.
"Teachers, to feel comfortable, I think should have three to four months of using the software actively to feel confident… If we were to do it over again, if a school can afford to have a pilot year where some of the tech savvy teachers would be able to go in and learn the system, then that would be ideal," Davis said.
Self-guided training sessions that VSCS faculty can enroll in are one of the options to learn the intricacies of Canvas. A faculty training will also be offered around May according to Ziesler.
For those who will be required to learn how to operate the Canvas software, Ziesler said that "summers are typically a time to do some of that stuff."
One positive aspect of the transition is that previous Moodle courses will automatically be transferred over to Canvas no later than April. This will leave several months before the Fall 2019 semester for acclimation.
The justification for the lack of communication between the chancellor's office and their respective VSCS institutions on the decision to move to Canvas was that they deemed Canvas to be clearly superior to Moodle. The Chancellor's office thought switching would provide a better experience for the students and the faculty.
Therefore, instead of asking for input about which LMS to use, they decided to make the decision themselves and then dedicate time to providing support for the transition.
"The decision becomes, do we take an entire year to go through an RFP (request for proposal) process when we know Canvas is the pretty clear choice? So do you take people's time just to make a decision, or in this case do you say, the decision is pretty clear? Now let's put the time into learning and making sure it works well for us," Ziesler said.
There are certainly positive aspects to the Canvas software and the majority of those Basement Medicine has conversed with agree that it will be an improvement over Moodle.
"The Canvas interface is more modern and user-friendly, and most features you need to do are just one click away, as opposed to Moodle, where many features were buried, difficult to find, and not intuitive," Miller wrote.
Furthermore, according to a Sept. 27 email sent to all full-time and part-time VSCS faculty, additional features of Canvas include "user-friendly navigation and a mobile app; seamless integration with calendar, email, and video; and intuitive gradebook and editing functionality for faculty."
These new features have NVU Online Services Coordinator and Canvas veteran Amy Beattie very excited.
"I have been teaching with Canvas (at another college) for several years, and I just love it. I find it easy and intuitive to use, and my students, do, too. I think faculty will appreciate the ease of setting up a gradebook and scoring assignments in Canvas," Beattie wrote in an email response.
Shouldn't a superior platform cost a lot more than a previously free Moodle software? The answer to that is no.
"Some people would tell you that the reason we were using Moodle is because it was free. To that, I would say Moodle is like free puppies. Here is your free puppy, now you have to walk it every day, feed it, and you get vet bills and all the rest. So we are taking all of the work and cost that went with Moodle and moving to Canvas. Our projections are that the cost will be virtually equivalent," Ziesler said.
It is very likely that in the end, the Canvas endeavor will work out for all parties involved. But the reality is nobody likes change. Especially when it is thrown on their laps overnight.
"Is there a time where we could have communicated it where it didn't feel quite so much like a surprise, possibly. But, we are doing the best we can to move forward," Ziesler said.