NVU internship requirements on the rise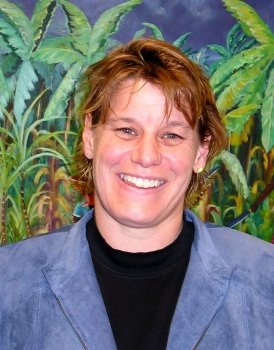 Internships are an essential part of the college experience, and often one of the biggest stresses; at NVU's Johnson campus, it just got a little harder. For all new internship contracts, the credit hour requirement has gone from 40 to 45. This change has been made as a result of the administration's efforts to align both campuses' policies, as Lyndon's credit hours were once 50.
Discussions involving this decision began during the merger. "Last year, as we were unifying to become Northern Vermont University, we needed to create a common course catalogue," says Provost Nolan Atkins. Seeing as both campuses had their own catalogues, the administration was tasked with choosing policies from either catalogue, or compromising terms. "We could not think of any good reason to adopt one or the other, and so we simply split the difference and chose forty-five," says Atkins. Other similar colleges around the country that the administration reviewed for guidance ranged between 40-50 hours, so 45 is not that big of a leap.
However, adding the extra five hours per credit will result in Johnson students having to participate in a total of 15 extra hours for a three-credit internship. "If you were to be doing a three-credit internship over the semester, a Johnson student would've been doing approximately eight hours a week, and now they're doing nine," says Internship Coordinator Ellen Hill. Some concerns had been voiced that the internship departments didn't have much of a say in this policy change, but Hill defends the resolution, saying that she would rather the decision be made than none at all.
According to Hill, those who are in the middle of an internship, or had previously completed the old internship requirements, will not have to worry. "If students started to complete the contract at the beginning of the semester, and if people had already submitted at only 40 hours per credit, they were kept at 40," says Hill. Any internship contracts completed since will uphold the new standard of 45.
Provost Atkins acknowledges that facility and staff have questioned the change, but that everyone has understood the reasoning involved in the process. Students, however, have not been formally notified of the change.
"Nobody told me, I didn't even know that," says Paige Coolbeth, a junior in the Business department during an interview. "Obviously I understand that advisors have a lot of students on their hands, but they should've at least taken advisees into consideration." Students like Coolbeth, whose major requires internship hours, will need to ensure they can complete the extra 15.
Senior and Business major Sawyer Masure has mixed feelings about the change. "It was kind of short notice," says Masure. "They're intentions are good: to get us more hours to work with to have more experience, but I feel like they should've notified us at the beginning of the school year."
Masure also noted that that without a lot of resources within the business major, the extra hours may help fill that learning gap.
"There are a lot of policy changes, so I feel like it's just another one I've got to deal with," says senior Kayla Moore. Moore reasons that as long as a student likes their internship, the additional hours won't seem so bad. "I think if [students] don't like it, they'll be a little bit more upset about it, but if they love their internship and want more money, then I guess they'd be fine with it."
Moore says she would understand if a student's graduation depended on an internship requirement, but aside from that, the policy shouldn't affect students more than that.
Some good news involving the policy change is that the $45 internship fee that had originally been in place will now be waived. "That's a good thing for students," says Hill, "that while they're going out and having the experiences, not to ensure that financial obligation."
Another change that will become more visible with time is the internship applications will now be available in Formstack, which will allow application approval to become not only more streamlined, but faster.
"When a student enters any information for a facility supervisor, when they submit it, it will go immediately to those people for review and approval," say Hill. This update in the system will help take some of the stress and confusion out of signing up for an internship.
Overall, Hill believes these changes will make internships seem easier for students within majors requiring them, and friendlier for students who might not otherwise do one. "My hope is that more students – even if it's not required in their major – realize the value in an internship, and explore opportunities and possibilities," she said.
Hill encourages anyone interested in an internship to see her and Beth Walsh in the Career Center in Dewey hall.
The updated policies and procedures are accessible on the Northern Vermont University website.
About the Writer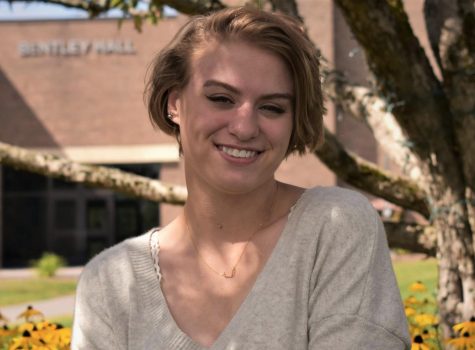 Adriana Eldred, Photo & Web Editor
Senior, Journalism & Studio Art
Grew up in Craftsbury, VT
Spring 2018 - Present

I got a black eye and mild concussion in Las Vegas during a rugby...