No changes to Title IX at NVU
Under the current presidential administration, the Department of Health and Human Services is trying to redefine the definition of gender under Title IX to "define sex as either male or female, unchangeable, and determined by the genitals that a person is born with" according to an article written by Erica L. Green, Katie Benner and Robert Pear of the New York Times.
Title IX, a federal civil rights law passed by President Nixon in 1972, reads, "No person in the United States shall, on the basis of sex, be excluded from participation in, be denied the benefits of, or be subjected to discrimination under any education program or activity receiving Federal financial assistance."
In 2011, President Obama issued a set of official correspondences known as "Dear Colleague" letters which extended Title IX to LGBT students. Under the current administration, those guidances have been rescinded.
While an official policy has yet to be established as to the legal definition of sex under Title IX, the memo from the DHHS suggests that they will continue to spearhead a campaign to erase federal recognition of 1.4 million Americans who identify as transgender.
Since Title IX covers federally funded programs, colleges and universities are included in its reach. Under the new guidelines, these institutions could choose to rescind their protections for LGBT students. Would that happen at NVU-Johnson?
"To my knowledge, it will not," says NVU-Johnson Title IX Coordinator Michele Whitmore. "Whatever change may occur within the government sector will not impact the Vermont State College System."
Not only will these protections not change, but the Vermont State Colleges have adopted policies known as 311 and 311-A, which actively prohibit discrimination on the basis of race, color, ancestry, ethnicity, national origin, place of birth, sex, sexual orientation, gender identity, creed, religion, disability, age, veteran status, marital status, genetic information and positive HIV-related blood test results.
"We're also in the process of creating a policy that allows all of our community members to choose which pronoun he, she or they wish to have on official record," says Whitmore. "Transgender students have the same rights and protections that any other student has. If they wish to request additional services, there's no delineation."
These protections start in the Title IX office, but they extend across the rest of campus. "If a student discloses on a housing contract that they wish to live in gender neutral housing," says Whitmore, "our director of Residence Life will do everything he can to make sure that student receives that housing assignment."
"Even if a transgender student does not disclose on the housing contract, but while here they disclose that they feel more comfortable in a different living environment, they have the right to ask for a room change. Again, we will make that happen as soon as we possibly can," says Whitmore.
This protection does not just exist for trans students, either. "If just any student wishes to change his, her or their room assignment, and if that request is based on not feeling safe or comfortable in their living environment, we will certainly do our best to prioritize that room change," she says. "This is their home, for 30 plus weeks. We want all of our students to feel comfortable."
Even students who are nervous about coming out at home can live where they feel most comfortable on campus. "Within the housing assignment process," says Whitmore, "all of our students should be completing their housing contract on their own, without anyone around them. And we've talked about this forever, in the 24 years I've been here. It's so important for any student that is going to become a Johnson community member to take the time on their own to complete the contract without any outside influence. Because again, this is their home. In order for all of our students to achieve the greatest amount of success in and out of the classroom, they need to feel comfortable here. So we do not disclose to anyone a student's room assignment unless the student has provided us permission to do so."
The only other situations where the location of a student's dorm would be disclosed is court subpoenas, or if the student were in immediate danger. "The bigger picture here is the safety of the student," says Whitmore.
Students can give family members access to their academic record by way of the Family Educational Rights and Privacy Act (FERPA) form. Unfortunately, the FERPA form is all or none, meaning that giving someone access will give them the whole picture of a student's profile. If a student wishes to keep their gender identity or living situation private from a family member, they will have to rescind entire FERPA access.
"The other part of that is having a conversation with the student's parents or legal guardian that it's their educational record," says Whitmore. "Having specific conversation about what the student wishes to share and what the student wishes to keep their own. That's an important conversation to have with your parent or legal guardian once you leave summer orientation."
If a student feels like their rights are being violated, there are several options. The first is to reach out to a trusted professor or staff member. The second is to head to resolve.vsc.edu, where they can file a report or read VSC Policies 311 and 311A and other helpful resources such as their campus contact and FAQs.
Whitmore says that she wants students to feel safe and empowered on this campus. "We protect our community members no matter what they choose to be defined as."
About the Contributor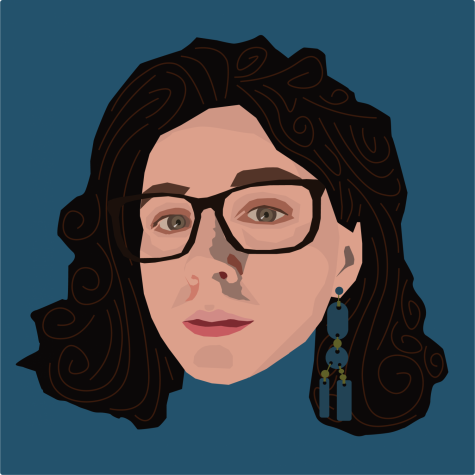 Rebecca Flieder, Editor-in-Chief
Senior, Journalism & Creative Writing
Grew up in Atkinson, NH
Fall 2018 - Present
Along with traditional journalism, I enjoy writing satire and...