Writing proficiency exam pass rate hits all-time high of 86 percent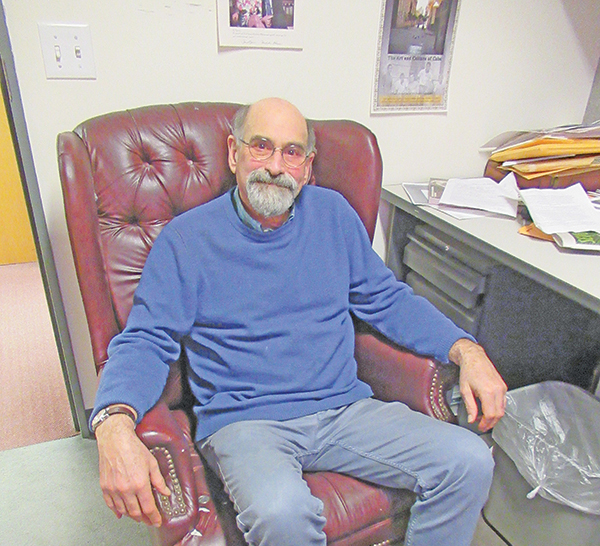 This fall's Writing Proficiency exam is over, and along with it the anxiety that plagues many students faced with it. As it stands, the Writing Proficiency exam is NVU-Johnson's way of meeting the Vermont State Colleges System's mandated graduation standards for written communication.
This fall, NVU-J boasts a passing rate of 86 percent, 11 percent higher than the previous semester and surpassing an earlier pass record of 82 percent in the spring of 2016.
"The pass rate's been steadily improving, partially, I think, because of curricular changes within Expo which is now geared toward the rigors of basic argument and persuasion," says Professor of Writing and Literature Tyrone Shaw, the exam's administrator. "I suspect that certainly had something to do with it."
Though Shaw could not be more pleased with these results, he stresses the importance of attending the scheduled prep sessions. "Well before the exam, I send out an email to all students with the exam questions, with the scheduling for those prep sessions, and all they need to do is attend one of them," he says. "They don't need to sign up, they don't have to pay, and if they want to take a prep session but none of the times offered would work for them, all they'd need to do is email me and we'll work something out one-on-one."
Beyond this, students are already aware of which question they will be answering and are allowed a single 3-by-5 index card where they can write their key points of their research done prior to the test.
Still, Shaw laments, too many students wait until their senior year to take the exam, sometimes creating serious problems for themselves.
"Ideally, students should take this exam while they are in Expo. A word of advice; don't be a knucklehead," Shaw said. "Don't wait until your back is against the wall to take this test. "Register for it early and take a prep session. If you do, the odds are overwhelmingly in your favor that you will pass. Be prepared."
The exam is read by at least two readers, and if there is disagreement regarding the passing of the exam, it will go to a third reader. Shaw explained that none of the six readers knows whose exam they are reading. It is only after all have been scored that the number on the exam is matched with the writer.
NVU-Lyndon has a different system for determining compliance with the graduation standard in written communication, something that will need to be aligned at some point, probably within two years. "We're not there yet," said Shaw, who noted that the faculty council, which is composed of professors from both Johnson and Lyndon campuses, has agreed to delay action on this for another year. "With all that's on our plate this year regarding alignment of academic policies between the two campuses, we unanimously agreed to delay consideration on the whole issue of graduation standards," he said.
Until there is a change in policy, NVU-Johnson students will still take the Writing Proficiency Exam.
"It's a reasonable test," Shaw said. "All that is asked is that you demonstrate that you can choose a policy position, pro or con, and defend it logically with credible evidence and a minimum of grammatical errors. That's not too much to ask of a university student, is it?"