Admissions raises the bar
By now, the demographic challenges facing higher education across the country, but especially in New England, are well known: New England is facing a prolonged drop in the number of students graduating from high school, and that drop is expected to increase significantly after 2025. Despite this, NVU has raised the bar for admission to the university, and according to the administration and Dean of Enrollment and Marketing Michael J. Fox, for good reason.
"We have to be more careful," said NVU Provost Nolan Atkins when asked about the enrollment process for new students.
That caution is warranted by retention figures on both the Lyndon and Johnson campuses, where an average of slightly more than 6o percent of incoming students persist into the second year. While the attrition rate is in line with other public institutions of higher education in the region, it is troublesome from several perspectives, from the implications for the individual departing students and to the enrollment health of the institution.
"This is due to a number of reasons," Atkins said, in trying to explain the persistence problem.
He cited multiple factors – among them mental health issues, finances, family problems and lack of preparedness for college-level courses. While the university provides a number of resources for new students, and these include the residence life staff, academic advisors, and the First Year Seminar experiences, the university has also come to realize that many new students were struggling personally or did not know that these resources were available for them to use.
The university is now looking to accept students that fit a higher standard, hoping to improve the retention rate between first and second year. The average GPA that the university has across its student population has now risen to a 72 GPA on a 100-point scale. With a streamlined application process, the university is looking specifically at a student's academic high school program. A student who has taken honors, Advanced Placement, and college credit courses while in high school will likely be a better fit for succeeding while attending NVU. According to Fox, this comes with many benefits.
"Yes, we saw an increase in the number of students who were denied this year, but we also saw a 33 percent growth in applications," said Fox. "We still admitted more people but as a result of seeing more applications. You see more of everybody. The good, the bad, and indifferent."
Fox and Atkins both emphasized the importance of accepting those students who will be academically prepared to start college when they are admitted to NVU. The students who may not have been prepared enough in high school should look into attending CCV or, if out of state, their local community college before applying to NVU again.
"For us, it's really important to make sure that as we see those increases in applications come from a variety of different regions and areas, and that we still hold the academic standards that we are required to here, that we are not letting students through the door that are not prepared," said Fox. "That's the biggest problem across most institutions."
Related to this elevation of admission standards is a change in the application process for NVU, a process that is now more streamlined. Originally, high school students and other applicants had to submit SAT and ACT test scores, resumes, and essays. Now applicants can apply by simply submitting high school and college transcripts. It is hoped those transcripts provide better predictors for success in college.
About the Writer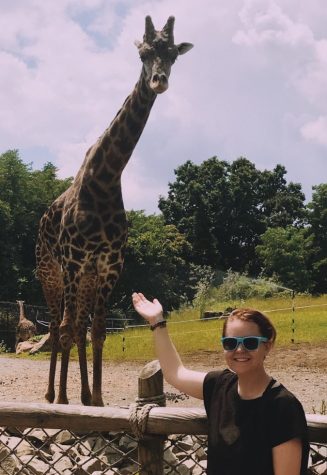 Allison Irons, Sports Editor
Senior, Pre-Law & Journalism
Grew up in Middle Town, NY
Fall 2019 - Present

My spirit animal is a Narwhal because they are the aquatic unicorns!