Board and chancellor re-affirm support for NVU's two-campus model
The Vermont State Colleges Board of Trustees affirmed its unqualified support of Northern Vermont University's two-campus model at the close of its annual retreat at Lake Morey Resort on Sept. 17-18.
The announcement from the chancellor's office on Sept. 18 came at the close to the two-day retreat, much of it in executive session following the last two stops on the board's long-range planning committee's "Secure the Future" listening tour at all VSCS campuses.
The board's explicit affirmation followed emotionally charged meetings on the Lyndon campus on Sept. 12 and another on the Johnson campus on Sept. 13, both occurring amidst mounting rumors that the trustees and chancellor were considering the closure of the Lyndon campus, something the chancellor had acknowledged was but one of almost 200 ideas solicited from the public since the chancellor's white paper was released this past summer.
In part the press release referred specifically to "strengthening the newly-unified, two-campus Northern Vermont University."
VSCS Board Chair Churchill Hindes noted, "In one year only, Northern Vermont University has already accomplished great things for its students, and it has become a national model for unification. We reaffirm our strong support for NVU and for public higher education in the northern tier of Vermont. We look forward to helping it realize its vision for two vibrant campuses that serve students throughout the region and beyond."
In the press release, Spaulding emphasized the board was not considering either closing a campus or moving to an exclusively on-line model. "We have not finished our assessment of our system to achieve the educational and fiscal results we hope to achieve," Spaulding wrote. "However, due to recent, unfounded rumors, we have addressed NVU first. We are not proposing the closure of the Lyndon campus, and we are not proposing replacing campus-based academic programs with NVU Online."
The Sept. 13 meeting at Johnson began with a quick presentation summarizing the chancellor's White Paper.
The basics of the paper involved highlighting the external factors affecting higher education in the state. This includes an ominous demographic trend with extended projections of fewer students graduating from high school in the coming years.
Continuing to be an obstacle, is the Legislature's underfunding of public higher education in Vermont, especially regarding NVU, Vermont Tech, CCV, and Castleton University.  Spaulding pointed out that The State House, which used to fund the VSCS 50 percent in 1980, has steadily decreased its funding throughout the years, bringing Vermont to bottom of support for public higher education to where it now stands: less than 20 percent. As a result, tuition has been raised, and budgets have been strained.
Other challenges include high school graduates finding alternative avenues for higher ed, like certificate programs and apprenticeships – as well as seeking degrees out-of-state – with the heightened cost of public higher education in the state.
With all of this in mind, Johnson's faculty, staff and students lined up in the Bentley 207 lecture hall to let the Chancellor and the board know they had sacrificed all that they could, and the board's explicit support was essential.
"It's kind of scary to us, to feel that insecurity," said Beth Walsh, director of career development. She went on to talk about how the State of Vermont has underfunded the VSCS for decades, noting, "it never should have gotten to this point."
As was the case in the Lyndon meeting the day before, attracting the most heat was one of nearly 200 suggestions solicited thus far: the closure of one NVU campus.  "I think it feels a little bit undermining to consider, or to hear in the news, about a campus closure knowing how hard we are working to get this bird to fly," said Lisa Cline, professor of humanities at NVU-Johnson.
A common theme amongst those who stood to speak before the board was a plea to let NVU have more time to develop. "I think more than anything else, what we need is support from the State, we need support from this board, and we need time to do our work," says Professor of Writing and Literature Tyrone Shaw.
Among the ideas offered at Friday's meeting was accessing demographics not previously marketed to, such as Education Professor Robert Shultz's suggestion to accommodate more students with disabilities or learning challenges.
Community members also stood to speak, reiterating that many have relied on Johnson graduates as a source of reliable workers and that the campus is a key regional resource, echoing a dominant theme from the Lyndon campus.
"We really value our relationship with [formerly] Johnson State, with a historical shared MFA program, as well as employing graduates and current students at the Vermont Studio Center," said Kathy Black, program director at the center. "I think there's a really exciting and symbiotic relationship between our organizations, and it would be very nice to help everyone know and share the kind of success that happens here at NVU as well as at the Vermont Studio Center."
Other organizational leaders shared similar stories, such as Morrisville's Concept 2 owner Matt McKinney and Johnson State Alum, and community select board committee members.
After two hours of testimonials, the board members gave their closing remarks.
Spaulding thanked everyone for their time and assured everyone that "the Chancellor's office and Board of Trustees are going to do everything we can to ensure the success of all of the institutions in the Vermont State College's System."
Spaulding emphasized that "nothing is off the table" and that whatever decisions the board made in response to public input would be made by year's end.
In light of the board's communique five days later, it appears it heard the message from NVU and its surrounding communities loud and clear.
About the Writers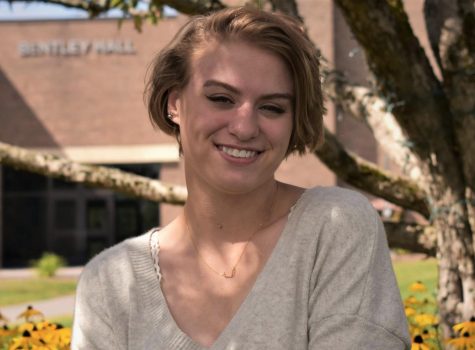 Adriana Eldred, Photo & Web Editor
Senior, Journalism & Studio Art
Grew up in Craftsbury, VT
Spring 2018 - Present

I got a black eye and mild concussion in Las Vegas during a rugby...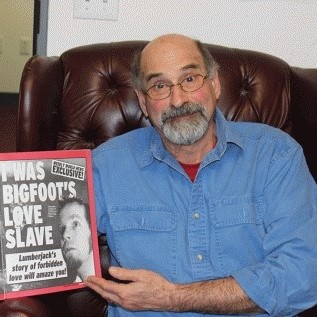 Tyrone Shaw, Professor
Professor, Writing & Literature
Simply hasn't grown up yet (as far as we know)

I appeared one day upon a wave of sea foam, wearing my spectacles...