Summer Bridge helps students succeed in higher education
During the week of Aug. 18 through Aug. 23, the Summer Bridge program was held on the NVU-Johnson campus, providing an opportunity for incoming freshman who met the criteria for the TRiO program to get a jump on the college experience through a variety of workshops spread throughout the week.
To be eligible for the federally funded TRiO program, a student must meet certain criteria: the individual must be either a first-generation college student, have a documented disability, or according to the current Summer Bridge flyer, come from a "modest-income background."
The goal of a successful transition from high school to college is accomplished by allowing time for the students to meet their peers while participating in fun activities such as attending Johnson's Tuesday Night Live or going bowling and being given assignments in which they can employ critical thinking skills and be introduced to the many resources available to them.
For the participants, the program appears to have delivered on both the premise and the promise.
Summer Bridge student Sky Vandervort noted the advantage of becoming familiar with campus staff during the week. "I think the biggest thing it helped with was getting acquainted with the staff on campus, becoming a lot more comfortable with the resources available to help me, especially in the Academic Support Services department," Vandervort said. "It made me more comfortable with my first year advisor because I had more time to interact before classes started."
Katelynn O' Neill found the preview of the upcoming semester invaluable for her. "I got to see all my classes ahead of time, and I got to have a practice assignment to kind of know what the course load was going to be like," she said, "and just prepare me for using the different databases and know what I am expecting."
O' Neil added that learning organization and time management skills was invaluable as she prepared for the beginning of the semester. "It helped that there were different workshops with each one, and they had really fun ways of doing it. For time management, they made different words about things that help with time management, and then they did a word scramble, so it made me remember them in an interesting way.
Getting connected was also something that was important to O'Neil. "I did not know about all the different opportunities that there were to get connected, and different things you could do, and we had a lot of different opportunities and events in Bridge that really helped," she said.
O' Neill noted that the overall experience turned out to be surprisingly positive. "I thought it was going to be pretty boring and kind of straight to the point, but we had a lot of fun activities and they showed us how to do things in a fun way, and we got to know everyone and see everything. It was a really good experience," O'Neil said.
Coping with the workload and time management were also of concern to Addie White. "I have noticed that talking to a lot of people who did not do Bridge, they had a lot of trouble with their classes and they had a lot of trouble getting into the groove of things. I feel like doing Bridge, especially with my anxiety, helped me get used to the college atmosphere and get used to being in this environment," she said. "I would say I was most concerned about the workload and balancing everything and asking for help when I needed help academically. I feel like we spent for a lot of time going over strategies for that, learning about the resources. I could imagine coming in without doing Bridge. I would not really know where to start with that stuff, so that was really helpful."
The Bridge experience also introduced White to the TRiO program, of which she was unaware. "Now that I know about it, I am a part of it. It is a total game-changer for me," she said. "It is really cool to know that I have access to that kind of individualized support that I need."
About the Contributor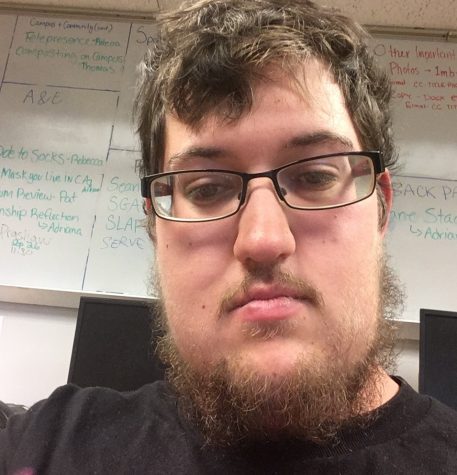 Thomas Streeter, Staff Reporter
Senior, Interdisciplinary Studies
Grew up in Johnson, VT
Fall 2019 - Present

My favorite food is cheesecake.