Tuition cost at NVU increases by 2.9 percent
News of a 2.9 percent tuition increase approaching is just riding the shirttails of the press release by the VSCS affirming its support of both NVU campuses to remain open. Along with endorsing a two-campus NVU, the VSCS board of trustees say they are looking to make "plans to strengthen the system's finances, boost enrollments, and deliver academic programs in ways that best serve today's student."
Among the actions mentioned in the release to continue fighting low enrollment, is the approval of fall semester room and board fees, which were estimated to be up to 2.9 percent. The board has agreed to raise tuition the full amount.
"When the initial numbers were recommended, we were thinking in the range of 4 percent," says President Collins. "…We were trying to figure out how to keep the costs down for students, and we are still looking into other ways of doing that, like open source materials, for example. But we thought it wouldn't be fair to go above the cost of living increase." She has made no plans to formally announce the news as of now.
Collins made it very clear that the Board's intention wasn't to empty the pockets of students even more; it was to keep up with the rising costs of living. "We're not trying to, I don't know, reconcile budgets on the backs of our students, we're just trying to keep up with the rising costs all around us," says Collins.
A 2.9 percent increase would mean that students paying in-state tuition will have to fork over an additional $327, and out-of-state students another $688.
Back in 2016, the VSCS had raised tuition differently amongst its colleges, including a 2.5 percent increase for Lyndon and Johnson, after previously freezing it.
Collins says the new increase will be implemented starting the fall semester of 2020.
About the Writer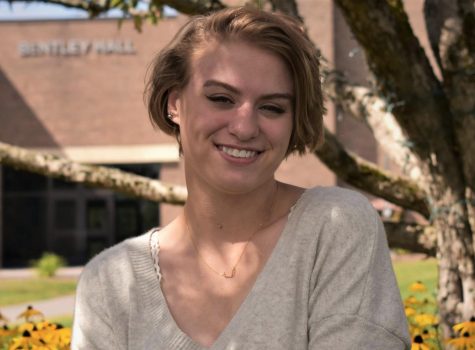 Adriana Eldred, Photo & Web Editor
Senior, Journalism & Studio Art
Grew up in Craftsbury, VT
Spring 2018 - Present

I got a black eye and mild concussion in Las Vegas during a rugby...