Badger Alternative Breaks announces trip locations
Badger Alternative Breaks, also known as BAB, has set its two service trips for Feb. 2020, and both are unique opportunities for the participants involved in their respective groups.
One group of students will be traveling with group leaders Ashley Donahue and Anais Dutton to the Grand Canyon's south rim. "The focus on this trip will be conservation and preservation of the Grand Canyon National Park," reads the message of the BAB bulletin board in the Serve Office in Stearns Hall placed by Donahue. "The focus of the meeting will be the educational pieces, why it matters, volunteering before and after our trip, and importantly having fun! This will be awesome!"
The group participated in community service for their pre-trip service at the Green Mountain Club in Waterbury stacking wood on Nov. 2, and will complete their post service after the spring semester at GMC as well.
The second service trip is staying local in Hyde Park and Burlington. They are led by Haleigh West. During Feb. 22-24, this group will be working with the Lamoille Community House and the Committee on Temporary Shelter (COTS).
The mission statement of the Lamoille Community House is "in partnership with Good Samaritan Haven shelter from Barre, we will operate a fully staffed adult shelter on the lower of the house featuring: ADA accessibility, hot meals, warm showers, trained staff, safe place to rest and access to services." There is a high importance with this service trip, with helping local and in-state communities who need help in our home state.
Each previous and future BAB trip focuses on a single social issue, and the SERVE Office has sponsored and completed 120 trips thus far. Previous trips include a focus of education in Managua, Nicaragua with Panorama as their community partner in 2016 and 2018, and a focus on disaster relief in New Orleans, Louisiana with United States Recovery Project this past February.
BAB also provides students a chance to meet fellow classmates who will spend the next few months learning about a social issue for their trip, and will have to work together and apply their learning once in their field during their service. Pre- and post-trip community service not only benefits the participants, but the community that they are helping locally.
About the Contributor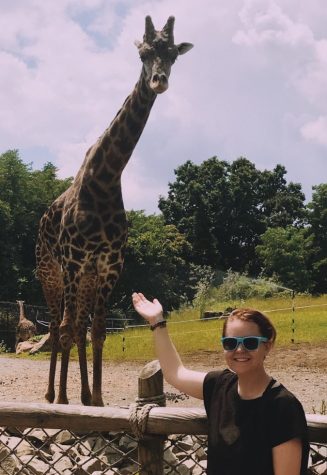 Allison Irons, Sports Editor
Senior, Pre-Law & Journalism
Grew up in Middle Town, NY
Fall 2019 - Present

My spirit animal is a Narwhal because they are the aquatic unicorns!