Student Advisory Council seeks members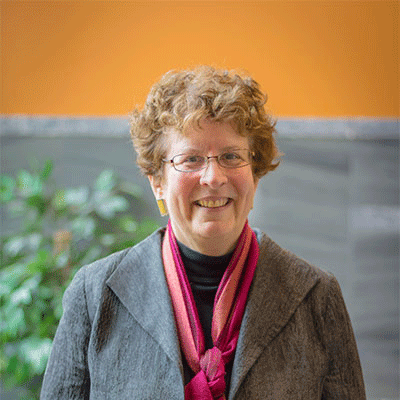 The President's Student Advisory Council is an assembly of students across campus whose goal is to provide insight to the student experience, as well as improve and add to campus life that was once missing. Until Oct. 31, Michele Whitmore, associate dean of students and advisor on the council, was accepting nominations of interest to participate in the 15-member body.
The council has been meeting for four years now, according to Whitmore. "This was an idea of President Collins' when she first came to Johnson about [five] years ago," she says. "This was an opportunity for President Collins to have a chance to meet students one-on-one." The purpose of the council is to give students the chance to share with the president their experiences academically and socially in Johnson.
Having direct access to the president was one of the most important reasons for creating the council. It has been able to tackle a variety of issues, from parking passes to extended hours to building maintenance. "We have had a lot of changes that have come out of the student advisory council," says Whitmore. "Some of them include parking lot improvements, extended hours either in the library, Dibden or SHAPE during the crucial two weeks leading up to exams."
Not only has the council been involved with student life concerns, but academic as well. The council was able to help streamline efforts for faculty to use the former online platform Moodle, improving academic scheduling, and improve major and certificate offerings on campus.
At least two students to date are returning to the council, including junior Calleen Ferris, Elementary Ed major. "Being on the Advisory Council is really cool because you get to not only meet with Michele Whitmore, Jonathan Davis and also President Collins," says Ferris. "We have an open discussion and the format of the meeting is run by the two co-chairs, which we nominate at the beginning."
Ferris explains that a piece of the committee is also hearing other people involved in the community, and helping to not only identify issues, but resolve them. The council invites employees to the meetings to discuss and resolve issues, such as talking to Public Safety about parking permit issues for students living in the campus apartments.
"We kind of have sensors out to different problems that we hear our peers talking about and then we bring them to the council," says Ferris. Another topic of discussion in the past was safe snow removal.
If this is the first time you've heard about the Student Advisory Council, you aren't alone; in the past, Faculty and staff were asked to nominate students because they weren't coming forward. "Students could always self-nominate; however, during the first two years, very few students self-nominated. Therefore, the majority of the council were nominated by faculty or staff," says Whitmore. "The last two years, the majority of the council comprised of students who self-nominated."
In fact, the council had 17 students last year. "We are not inclined to turn anyone away who really feels strongly about being a part of the council," says Whitmore.
The council has done a handful of events and appearances to get students involved and receive feedback to create the agenda. The council has tabled during meal times, held social gatherings with sugar-on-snow and root beer floats, and had some initial press by Basement Medicine back at its conception in 2015. "I expect that this year's PSAC will continue to provide opportunities for students to become more aware of the council and to provide the council feedback which can then be addressed at future council meetings," says Whitmore.
In terms of effectiveness, Ferris mostly feels like the council has met its goals. "I feel like there's definitely areas that it can be improved upon. I feel like a lot of students don't realize that we're an actual thing that meets and talks with the president," says Ferris. "I feel like it would be really cool if we got out there more." She hopes the issue of visibility will be addressed in this year's group.
"I feel that the group has been very effective. This coming year, I hope to build on the group's past successes and continue to build community," says President Elaine Collins. "The advisory council helps to provide me with honest feedback related to a student's university experience. Additionally, students have been able to help with specific projects and programming."
The President's Student Advisory Council will begin meeting in November, and convene either once or twice a month until the end of the spring semester.
About the Contributor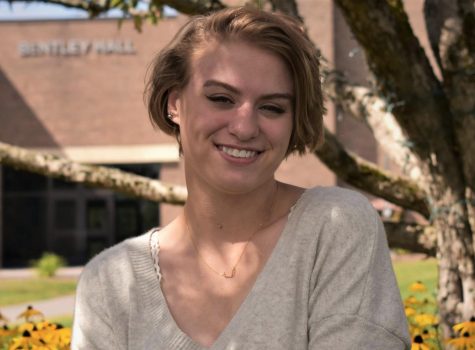 Adriana Eldred, Photo & Web Editor
Senior, Journalism & Studio Art
Grew up in Craftsbury, VT
Spring 2018 - Present

I got a black eye and mild concussion in Las Vegas during a rugby...