NVU to host State House reception
Northern Vermont University will host a reception at the State House on Feb 26.
As legislators prepare for the new budget, NVU is putting its presence in the minds of those determining it.
"The legislature has heard loud and clear, both from the chancellor's office and from our president and other presidents that we're 49th in the country for funding," says Sylvia Plumb, NVU's communications director. "What they'll hear is investing in higher education is a strategic initiative."
State funding for the state colleges has slowly decreased from 51% in 1980, to less than 14% today. The VSCS would need nearly $25 million additionally from the state to be on equal footing with other institutions in New England.
Plumb notes that NVU's economic and social impact on the surrounding communities is substantial. "We're both bringing people here in the state and we're also keeping people in the state. If they come to one of our colleges [they] are more likely to not leave the state," says Plumb.
She also wants to highlight to Vermont legislators that NVU is doing more by meeting the needs of non-traditional students, such as through the online degree programs, of which 76% of the participants are Vermont students.
"It's meeting students where they're at," says Plumb. "And maybe that's a bigger incentive than paying someone $10,000." Plumb also highlights the fact that NVU contributes over $113 million to the northern tier of Vermont's economy. "And that's a really conservative number, because we're not even factoring in how much [students] spend here in the community," says Plumb.
The event, to be held in the Cedar Creek Room, will allow students, staff and alumni to mingle with legislators for much of the reception. Only three speakers will be presenting, including NVU President Elaine Collins, current senior at NVU-Johnson Adriana Eldred, and lastly a former graduate who has not been asked yet.
Plumb encourages students to attend if they can, but if they cannot, there is also the option to submit written testimony to legislators' mailboxes. NVU community members can write about their experience in the Vermont State College System, and NVU, and how it has affected their educational journey.
"It should be a fun event," says Collins, "Please come and support your community."
Students are encouraged to send any and all testimony to Sylvia Plumb at [email protected] The reception will be held from 4:30 p.m.to 6:30 p.m.
About the Contributor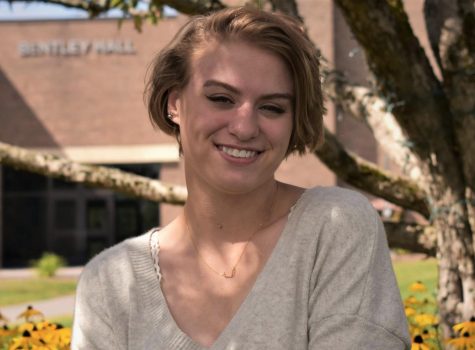 Adriana Eldred, Photo & Web Editor
Senior, Journalism & Studio Art
Grew up in Craftsbury, VT
Spring 2018 - Present

I got a black eye and mild concussion in Las Vegas during a rugby...