Collins delivers state of university address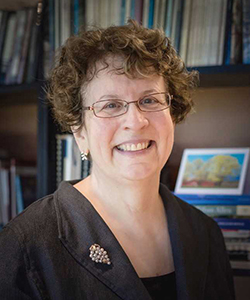 On Thursday, Nov 5, NVU President Elaine Collins presented her State of the University address to a Zoom webinar, highlighting achievements from both NVU campuses, talking briefly about the 5-year strategic plan and NVU's plans for the future.
Collins presented data that painted a mixed picture of NVU's current status. "The health and safety of our learning community remains our number one priority," she said. "We're stepping up to the challenge." NVU has conducted over 2400 COVID tests with only two positives, and Collins cited students' compliance as a major factor.
Enrollment in Fall 2020 was down 16%, and retention was down from 63.4% to 53.7%. Collins attributed these drops in student population to both COVID-19 and former VSCS Chancellor Jeb Spaulding's proposal to close both campuses of NVU and the Randolph campus of VTC. Despite the negatives, Collins added, "across New England, enrollment has dropped 20%."
Good News
Even with lowered enrollment and retention, NVU had exceeded its budget targets by $745,000, as compared to a deficit of $585,000 in fiscal year 2019.
On a slide titled, "Fiscal Highlights," Collins shared that NVU had $418, 750 in the capital fund for each campus, and a new $465,000 USDA distance learning and telemedicine grant. Also included was a $2.5 million TriO SSS grant at Johnson, the grant which funds the whole TriO office. Collins joked that while she had asked staff and faculty to write "fewer grants" with greater awards, she was pleased to report that the number of grants from last year had gone up from 32 to 37, totaling $11.5 million.
Two capital projects, paving the Bentley parking lot at Johnson, and upgrades to Stonehenge's generators at Lyndon were completed during the 2019-2020 fiscal year. The parking lot required $198,221, and then generator update was $45,998.
Collins also welcomed many new NVU staff and faculty with three separate slides in her presentation.
Athletic achievements were also mentioned in Collins' presentation. Women's volleyball at Johnson was awarded the Division III statistical leader in aces per set, and all 30 teams across both campuses maintained an average GPA of over 3.0.
NCHEMS Recommendations
Collins went over the future plans for NVU and the VSCS, which will involve evaluations from a committee convened by the state of Vermont (called the Vermont Select Committee) as well as an outside consultant called NCHEMS, the National Center for Higher Education Management Systems.
Recommendations from NCHEMS to the Select Committee will arrive Nov. 9, which, according to Collins, will "provide clarity about how we prepare for our future." On Dec 4., the NCHEMS draft will be available to the public. Collins showed a graphic with six buckets, representing the six different types of recommendations that NCHEMS will make: structure/mission, consolidation of administrative services, necessary program array and delivery, redistribution of state appropriations, physical space and alignment between UVM and VSCS.
In initial conversations, NCHEMS had found that, historically, the VSCS had focused on its institutions, and that each institution should focus instead on the interests of students.
In the meantime, the VSCS is implementing a unified budget across the system and is submitting its proposal for second-year bridge funding by Nov. 20.
Collins ended with a call to action for the listeners of the presentation. "Let's do all we can do to make the university the best it can be," she said. "We are the life force of our future."
"The only limit to our realization of tomorrow will be our doubts of today," Collins said, quoting FDR. "Let us move forward with strong and active faith. Full speed ahead."
About the Writer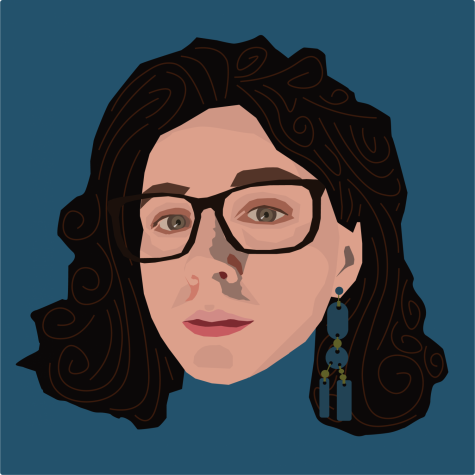 Rebecca Flieder, Editor-in-Chief
Senior, Journalism & Creative Writing
Grew up in Atkinson, NH
Fall 2018 - Present
Along with traditional journalism, I enjoy writing satire and...