2021 Commencement updates
Due to COVID-19 regulations and safety risks, remote commencement ceremonies are currently being planned and prepared across both of NVU's campuses.
Director of Marketing and Communications Sylvia Plumb said that the two commencement ceremonies have been fully outlined, but the details, such as filming keynote speakers and preparing visual components, is still underway.
"Commencement is an incredibly important ceremony for the entire NVU community, especially after this difficult year," Plumb said.
Plumb added that this process is a coordinated effort from multiple departments, including Marketing and Communications, Alumni and Development, Academic Affairs, Student Affairs, the President's Office and faculty members.
"The most important challenge–and opportunity–is to make the ceremony as personal and meaningful as possible," Plumb said. "This group of people cares deeply about that aspect of the graduation. We know how important graduation is to each of our NVU graduates, and we want to do our best to convey that."
Plumb acknowledged that many graduates are disappointed by the lack of in-person celebrations, but safety has to take precedence during a pandemic. Plumb said that with this in mind, "the team is committed to creating a unique and meaningful commencement befitting our graduates."
Plumb said that most of the elements of a traditional graduation ceremony will be present in the virtual format but said, "some aspects [will] translate better than others." Plumb cited celebrations that will be included such as guest and student speakers, graduate name readings, the alma matter and, of course, the bagpipes.
"Keynote, student, and other speakers will give their remarks from the stage at a podium with the NVU seal, just like at the in-person graduations," Plumb said. Their speeches will be filmed and presented during the commencement.
Plumb added that to avoid campus visitors and the difficulty of traveling during a pandemic, some of the speakers will be filmed off-site.
To ensure that each student has a moment of visibility during the ceremony, graduates and their families can submit materials to be included on one or two slides of the ceremony's keynote presentation. According to Plumb, "these elements could include short videos, photos, well wishes from family members and more."
In addition to being able to submit personal materials, Plumb said that families of graduates "will also have an opportunity to cheer through comments on YouTube and Facebook."
According to Plumb, the form to submit these materials was emailed to graduating students, and submissions are due on April 16.
About the Writer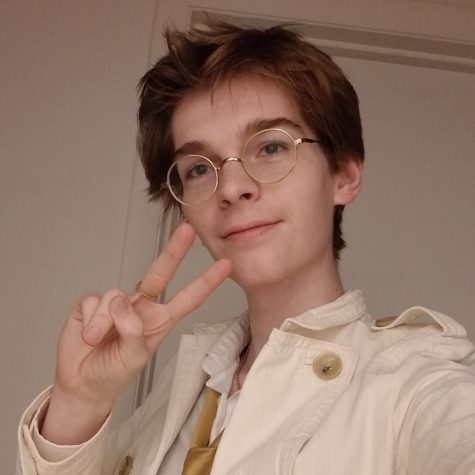 Soleil Devyn Borthwick, Managing Editor
Senior, Creative Writing
From Fletcher, VT
Spring 2020-Present

"Call me mommy and I'll bring you blankets and hold you while you cry."