Search for Vermont State University president begins
With unification moving from the discovery phase into design, the Vermont State Colleges System is searching for a new president to lead Vermont State University when it forms in July 2023. To this end, the Board of Trustees has formed a Presidential Search and Screen Committee, comprised of members from across the VSCS and chaired by Trustee Megan Cluver.
"We're looking for a president who's going to bring the best of each of our campuses and be able to understand the different cultures and contexts and great things that happen on those campuses," Cluver said of the search.
As part of the search process, Cluver said an executive search firm, Storbeck Search, was hired out of Pennsylvania to assist the Search and Screen Committee. Storbeck "did a survey where we invited broad input, and I think they had 700 survey responses, and 85% of those were among students, faculty and staff," she said.
Cluver said the survey results indicated top priorities such as "the institution's financial sustainability, ensuring a student-centered and intellectually vibrant environment, ensuring the affordability and accessibility for current and prospective students, and recruiting and retaining a highly qualified, diverse, faculty, and staff."
In addition, "They've given us some context on what to expect on what candidates will expect from the system as they enter the interview process," Cluver said. With the ongoing pandemic and shifts in higher education across the country, assistance with the changing hiring process has been helpful, she said.
"One of the reasons why we hired a search committee is because they've enabled us to go out and get input … beyond just that search committee, because there is a limit to the number of people that we can put on the search committee, just practically speaking," Cluver said.
On the committee, Professor of Writing and Literature Tyrone Shaw will be representing NVU. "This is a unique position," he said. "This person is being called upon to be the first president of a university that, at this moment, does not exist.
"That in itself I think is going to require probably more vision than many presidential positions might require." Shaw said bringing to life the proposed mission and vision for Vermont State University will be the new president's main responsibility.
As part of the search, the VSCS has published a prospectus for potential applicants. In addition to qualifications and characteristics that the position requires, the 20-page document details some history of the system's institutions and background on the current transformation.
"One of the most important qualities is an individual who truly can understand the strengths of the different campuses that are coming together to comprise this institution and can help to lead Vermont State University into the future," Cluver said.
The prospectus lists traits such as "the capacity to work with varied stakeholders … a strong record of financial management and strategic planning … achievement in strengthening and infusing diversity and inclusion in their current operation [and] respect for faculty, staff, and student ideas, input, and decisions."
The role is one mainly of coordination and theory between the four campuses, as day-to-day operations will be managed on a smaller scale.
Cluver added that the board is dedicated to procuring a diverse board of applicants and finalists so the committee can select the best fit for the VSU. However, candidate names will not become publicly available until further along in the hiring process as a decision comes closer.
"You can imagine that we're going to be talking about candidates who are presidents at other institutions … or they might be leading some other important effort," Cluver said. "So, it's a fine balance of preserving the confidentiality of the individuals who are applying, because we want the best candidates, but also making sure that we do have input and that we have a transparent search process."
From now until February 2022, the committee will be gathering a pool of candidates. The field will be narrowed until March, and semi-finalist interviews are expected to be conducted in the last two weeks of that month. Cluver said the board is expected to make a final decision by April 15, 2022.
Given the VSCS's role in Vermont's economy, both Cluver and Shaw said that the chosen president needs to be someone who can unify diverse groups of people within the state in addition to the more technical, academic and financial requirements of their position.
Shaw cited groups such as Vermont families; business owners; the State Legislature and the students, staff and faculty of Vermont State University as constituents in the search. "Everybody in this state is a stakeholder in this game, and the president has got to speak resonantly to all those stakeholders," he said.
To this end, Shaw praised the makeup of the committee and current search efforts. "I think that as many voices and interests that can be represented, the more the state as a whole is going to be invested in this search, and by extension, invested in Vermont State University," he said, "and we really need everybody on board."
For updates on the presidential search and additional information — such as the list of committee members and the position's full prospectus — visit vsc.edu/presidential-search.
About the Writer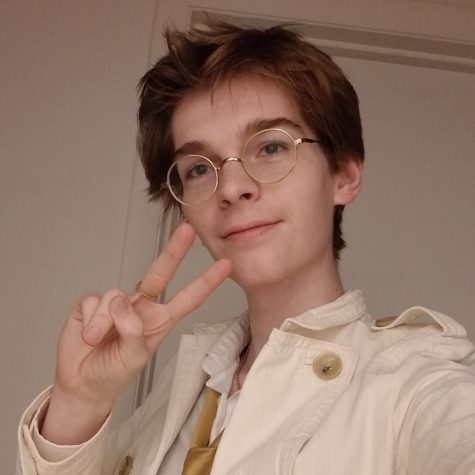 Soleil Devyn Borthwick, Managing Editor
Senior, Creative Writing
From Fletcher, VT
Spring 2020-Present

"Call me mommy and I'll bring you blankets and hold you while you cry."