Retaining students is the focus on new enrollment initiatives
"Enrollment is everyone's job," were the final words of an email sent campus-wide by NVU Interim President John Mills on Feb. 17.
Titled "Retention Task Force," the email gives a brief overview of Mills' desire to improve enrollment at NVU by focusing on retaining the students that it already has.
Director of Student Engagement Elaine Harvey, who was appointed by Mills to lead the Retention Task Force, says, "The past few years while demographics have changed, and cost of college has increased; people are a little more critical about where they're going. Admissions competition has increased and keeping students has become a much more valuable way to approach the finances aspect of our students."
Harvey notes the most cost-effective way of improving enrollment lies not in recruiting and all that goes in to attracting new students. The best route is to keep those already here.
"It costs a lot of money to recruit students; it costs us a lot less to retain students," says Harvey. "That is just a kind of a general understanding in the business world, so institutions started focusing a lot more on retention in the past few years. I don't want to say it was only a cost-based decision, but obviously that's the driving factor and it also goes hand in hand with ensuring that we provide better student experiences while our students are here."
Providing students with positive experiences that keep them enrolled means more than just giving them good food and quality living quarters. "There needs to be a lot more correspondence between enrollment and retention practices," says Harvey. "That is to say that the students we admit have to be a good fit, so they stay. We can't just focus on getting large numbers of students; we want to focus on getting the students who are going to thrive and succeed here, so that we may keep them here. What that means is that we've done a lot of work on figuring out what a student's success path looks like here. Whether it's a student who's looking to get early college credit, or to get their associate's, or to get their Bachelor's in four to six years. What do these pathways to success look like? By answering these questions, we can better align who we're admitting and how we're supporting those students."
The Retention Task Force had already begun taking steps to improve the retention rate at NVU long before Mills' email was sent. "We have engaged with a national foundation, the John N. Gardener Institute, and we intentionally signed on with them for two very specific programs," Harvey said. "The first is called 'Gateways to Completion,' or 'G2C.' This program looks at enrollment in our courses and uses data to see courses that have high DFWI rates, also known as drop, fail, withdraw or incomplete.
"Once we identify classes where that rate is high, we can ask, 'why are students experiencing such challenges with a specific program or course?' and address that accordingly. That might look like adding more diverse content to the syllabus or ensuring that students reach that course at the appropriate sequence in their degree; not too early, not too late."
Improving retention by focusing on courses with high DFWI rates makes a lot of sense. "It's a direct response to the data that says what our students expect from their college experience. And those things definitely drive retention outcomes," she said.
"The other program that we signed on with the Gardener Institute is called the Retention Performance Management, or RPM, program," Harvey added. "RPM is a systematic review of our data. It looks at areas where we could very clearly see in the data some populations that may be struggling retention-wise. It also looks at the ways that the pandemic, or threat of closure, or unification may have impacted our students, and starts making interventions both real time and long-term based on that data.
"For example, when we noticed that BIPOC students were exiting NVU at a higher rate, that spurred into action our looking to get direct support to those students. So, we have a new position within athletics that has a very specific focus on diversity, equity and inclusion."
The effort does not stop at improving struggling courses or providing support to students who need it most. "We also saw in the survey data that part of the reason students come to NVU is to get career training and exposure to skills that will advance their careers," says Harvey.
NVU has access to a Title III grant that Harvey manages, and those funds are, in part, used to develop and implement career-focused courses attached to majors that give students the opportunity to see what it would be like to have a career in that major.
"It's a direct response to the data that tell us what our students expect from their college experience," she says. "And those things definitely drive retention outcomes."
With the Vermont State College System's transformation efforts ongoing, Harvey hopes that the task force's progress will ultimately contribute to Vermont State University's future successes. "The challenge lately is just figuring out what the new university will look like and where we all fit into it," she says. "We can pilot programs and then share the data with the transformation team to show them things that worked for NVU that might be something they'll want to implement in the transformation."
About the Writer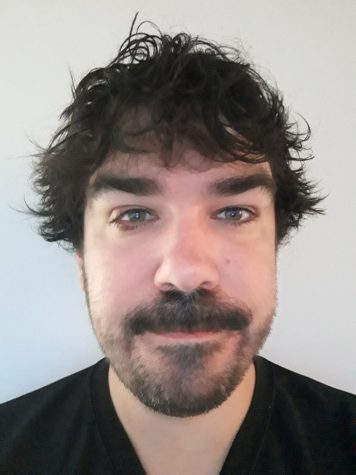 Kyle Gagnon, Sports Editor
Kyle Gagnon is a writing student living on the NVU-Johnson campus. Originally from Fairfax, VT, he has spent time living in Burlington, Milwaukee, and...