Trustees appoint Dr. Parwinder Grewal to helm Vermont State University
The Vermont State Colleges Board of Trustees has appointed Dr. Parwinder Grewal, an internationally reknowned entomologist and administrator at the University of Texas Rio Grande Valley, as president of NVU, Castleton, and Vermont Tech until the official launch of Vermont State University (VTSU) 2023, when he will assume the presidency of the new university.
Grewal will face multiple challenges, including obtaining sustainable funding from the Legislature, declining enrollment among traditional-aged college students, the logistical difficulties of merging three distinct institutions into one thriving entity, and worrying budget deficits.
Grewal's previous experience merging three geographically distant institutions to form the University of Texas Rio Grande Valley in 2013 will certainly aide him in this new endeavor, reportedly one of the factors leading to his appointment.
"I look forward to collaborating with Chancellor (Sophie) Zdatny, the VSC System, the Board of Trustees, the State of Vermont, community leaders, faculty, staff, and students to build our new university as a national model for a state-wide, community-engaged, hybrid university that transforms lives and communities across the state," Grewal said in a press release. "I see this as an incredible opportunity to build a model, post-COVID university in the United States."
Vermont State University will be the product of the merger of Northern Vermont University, Vermont Technical College.
"We are excited for Parwinder Grewal to chart this new path for higher education in Vermont," said Sophie Zdatny, chancellor of the state colleges system, in a press release.
Grewal not only impressed the search committee, but much of the faculty and administration on campus as well.
NVU Johnson's Director of Athletics and Recreation Greg Eckman had the opportunity to meet the new president during Grewal's tour of the Johnson campus.
"Throughout our meeting with Dr. Grewal, I really appreciated his experience with sustainability and finding opportunities on how to self-fund the programs and how to how to inspire and motivate others to believe in the mission of the new university," said Eckman. "He gave examples of programs he'd started outside of higher education, like debate and chess clubs, and how those were able to grow and were then able to get endowments or become self-funded. He also spoke on some of his work around sustainability and food insecurities in the area of southern Texas in the Rio Grande Valley where he was at. It was really impressive, and it seemed like his work experience and his past experience and his passion really had to do with, 'how do you make things work, and how do you make things continue to work in a very efficient, positive manner?' It felt like he brought some new ideas to the table of regarding what offerings for students we might not have, or what areas we haven't maybe thought of yet to pursue other growth areas. Those were exciting things for me."
During his campus visits, Grewal was clear that he understood the mission of public higher education, in Vermont, in Texas, and throughout the country.
"I truly believe higher education is a social good, and we need to care," he said in an interview with local news outlet, WCAX.
When asked if he had a message for students and parents in Vermont, Grewal said, "For all the parents and students who are thinking about … higher education next year, please consider Vermont State University, [which] will have many more opportunities than the existing campuses had because of their size and the number of faculty and number of programs they offer.
"The new university will bring in all that intellectual capacity from different campuses, and we'll deliver multiple and many, many more programs at every campus. So, the new model will enable any student to come to campus if they want to come to campus. If they want to join online, they can join online; if they want to have a hybrid method where some classes they would take online, and other days… they could come to campus, that will really help everyone financially, as well as gaining access to higher education. I think that the new model is going to work really well.
"With my experience having contributed to the creation of a similar University here in Texas, I believe, I see a huge opportunity to better higher education opportunities in Vermont. The state Legislature sees it appropriately and has put in significant funding for this transformation."
About the Contributor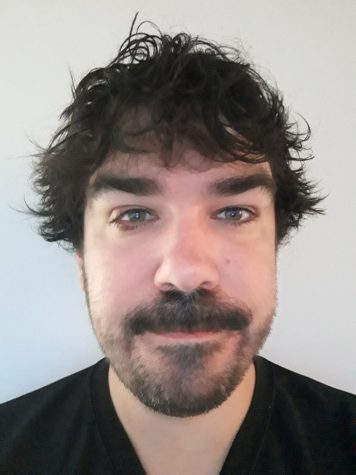 Kyle Gagnon
Kyle Gagnon is a former editor of Basement Medicine. He haunts us still.