New cafe opening soon in Johnson
The cafe on route 15 in downtown Johnson finally has a new owner and is poised to open before the end of November.
The cafe will be owned and operated by Two Sons Bakehouse, which already has locations on the Mountain Road in Jeffersonville and Hyde Park.
What sets this business apart from its other locations is that it will be working with Jenna's Promise, a local non-profit organization founded by the Tatro family, of Tatro Construction in Jeffersonville, that provides support services for those suffering from substance use disorder.
Jenna's Promise's mission statement states, in part, that they aim "…to create a network of support that will help people suffering from substance use disorder. We wish to open doors and remove the barriers for people seeking treatment, ensuring healthy and sustaining patient recovery." While the new cafe will open as a for-profit business, it plans to employ members of the Jenna's Promise community that are on their path to recovery, giving them a set of skills that will help to support them throughout their lives.
The owner of Two Sons Bakehouse, Bill Hoag, is overseeing the final phases of getting the new cafe up and running. "We are looking forward to helping people get back on their feet and we're going to start small," Hoag says. "We're going to hire two or three of the young ladies that are already in the program and try to build it up from there. And hopefully, we can have more than that. We're trying to set it up for success. Hopefully, we can build on that. And then that is the goal to help people get back in the workforce back on their feet and self-sustaining."
It is no secret that Johnson's main drag has been lacking a place to sit down and enjoy a coffee or a light lunch. One local resident, standing on the front steps of the soon-to-be-opened cafe, said, "I hope this place opens soon. We need a place like this in town."
Bill Hoag agrees with this notion. "I'm a Johnson resident and the Tatros reached out to me and they'd asked if I would help them out with it. And I think it's a great opportunity. I'm really impressed with all the work they've done with their program and would be honored to be part of that. And then the second point of all that is I'm also a Johnson resident that wants to see something happening in Johnson that could bring the community together as a whole; whether they're locals, college students, or people from out of town. I think it's desperately needed."
According to Hoag, the new cafe will likely operate as a standard coffee shop and luncheonette. "We're gonna focus our attention around the coffee itself, and that's going to be from Jenna's Roasting," says Hoag. "We're also going to provide other coffee- espressos, lattes- we're also going to provide some [Two Sons Bakehouse] baked goods. And then we're going to have some simple sandwiches. The idea is that we're all going to be making something there to provide a community that everybody can enjoy. And hopefully, at some point, these ladies in recovery are making everything from scratch."
Jenna's Roasting Co. is a coffee roaster owned and operated by Jenna's Promise. It acts as not only a financial earner for the organization but also makes good on Jenna's Promise's mission to provide those in recovery with workforce training and opportunities.
"I'm pretty sure it's going to be called Jenna's Cafe, and underneath that, it's going to say it's operated by Two Sons Bakehouse," Hoag says. Outside of supporting Jenna's Promise and their mission, he is clear on what the new cafe means to the town. "Providing somewhere in the community where everybody can come together, enjoy some food, and hang out," he says. "Just a place for people to go and meet, you know, that's what I want to see here. A start to building Johnson back up into a thriving community. That's what I want."
Jenna's Promise is named after Johnson State College alumni Jenna Tatro and some might say it is fitting to have a cafe named after her in the heart of town.
"What the Tatros are doing and what they're trying to do, provide for people in recovery, I think it's really honorable," says Hoag. "I really have a lot of respect for what they're trying to do, and whatever I can do to help them out I'm going to do, hence why I'm opening this cafe."
About the Contributor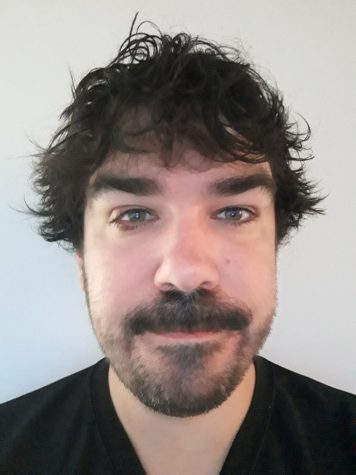 Kyle Gagnon
Kyle Gagnon is a former editor of Basement Medicine. He haunts us still.