Out with the subs, in with the scrubs: Johnson Health Center replaces Subway
The Johnson Health Center has opened its doors in downtown Johnson, offering a range of medical and addiction care services.
Nurse Practitioner Caroline Butler is now directing the new facility in what used to be Johnson's Subway sandwich shop.
The building is owned by the Tatro family, founders of the local nonprofit 'Jenna's Promise,' but The Johnson Health Center stands on its own as a separate nonprofit.
"We came to realize the needs of the community here in Johnson and wanted to build something that the people in this area would benefit from," Butler said. "We are still hiring and getting up to full speed, but it is exciting to be open and ready to help those who come to us."
The new facility has come a long way since its days of slinging turkey subs and chocolate chip cookies. Updated rooms with fresh paint and new floors will rank this facility as one of the more modern ones in Johnson.
"A main goal of ours is to fill the gaps left by the Planned Parenthood office that recently closed in Hyde Park," Butler said. Their medical offerings will include but are not necessarily limited to well-person visits and physicals; same-day STI screening; birth control options including long-acting reversible contraception such as IUDs and implants; primary care-based psychiatric services and care; sick visits; medication management; gender-affirming hormone replacement therapy; student health and wellness/illness visits; care coordination and referrals to specialists.
"Patients can visit the health center to receive basic medical care or even have prescriptions written for them," Butler says. "We want to be a resource that the community will find useful and beneficial to their health and well-being."
The Johnson Health Center not only has nurse practitioners on hand but also has a doctor on staff to provide service via telemedicine. "Our true mission is to make healthcare accessible and offer easy access to care," says Butler.
Equally important to the medical care arm of the health center will be its addiction care services. "This was all birthed from addiction healthcare," says Butler. "We are fortunate to be able to offer the number of important services that we have available."
Thejohnsonhealthcenter.org provides visitors with the following mission statement regarding addiction care: "Our mission is to provide trauma-informed, whole-person medical care. We specialize in working with individuals who have substance use and/or co-occurring mental health disorders. We base our philosophy in radical acceptance and compassion towards all. The road to recovery is different for everyone. We are here to navigate this path with you.​
We offer both medication-based treatments such as buprenorphine/naloxone, Vivitrol, and naltrexone as well as non-pharmacologic and innovative treatment options in a comfortable and welcoming space. We work to make sure that all of your goals are met."
In addition to medication-based treatments, The Johnson Health Center works closely with mental health counselors to provide patients with counseling for a wide array of issues. Butler hopes to have a counselor on-site at the health center in the near future.
The Johnson Health Center is designated as a 501c3 nonprofit medical practice.
This is good news for patients who are concerned about their ability to afford healthcare. Those who lack health coverage are encouraged to reach out to the health center for more information on the cost of healthcare.
"We work hard to get people on health coverage that makes sense for them. In the event that they have no coverage, we are still a nonprofit organization and offer a sliding price scale for our patients that can slide as far down as zero dollars," Butler said.
Butler hopes that NVU students will take advantage of the health center and all it has to offer. "Students should feel welcome to come on in," she says. "We are here to help in any way we can."
Butler urges anybody with questions or looking for care to call the health center at (802) 251-6209. As things continue to pick up, patients can expect to have a range of scheduling options available to them online as well.
About the Contributor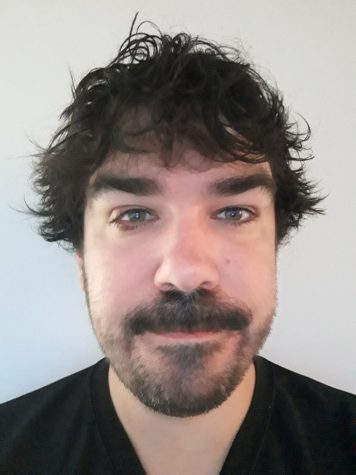 Kyle Gagnon
Kyle Gagnon is a former editor of Basement Medicine. He haunts us still.