Military Friendly Rating: Real or Just Good PR?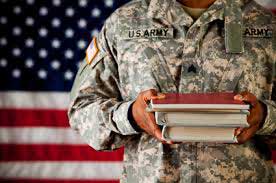 Johnson State College has been designated "Military Friendly" by Victory Media.  As a student of JSC and a retired veteran, I have just one little question.
What gives Victory Media the right to decide what schools are Military Friendly?
To start, Military Friendly is a trademarked name owned by Victory Media.  Victory Media is a for profit publishing and marketing company that has connected veterans with potential employers for the last 13 years, and over the last few years they have expanded to include colleges from around the nation.
Victory Media is not a non-profit watchdog group that rates schools out of the goodness of their heart.  They are a privately owned company that is in the business of making money.  They are not endorsed by or affiliated with the U.S. Military, the Department of Veteran Affairs, or any veterans interest groups like the VFW or the American Legion.  So how do they decide what institutions is prestigiously awarded the title of Military Friendly?
I started my investigation on www.militaryfriendly.com.   There I was able to find a list, by state of all the schools that are rated Military Friendly, but that's all.  There was not data, just a simple list.  If you want to search for a specific school by either name or location you are directed to www.gijobs.com, also owned by Victory Media.  So I did what any JSC student would do and I looked up our school.  What I didn't find there was shocking.  There was no numerical data posted.  Other than the basic information about JSC that can be found on the schools website there was not much.  There are five vague categories each with a bar graph but no way to determine the value of each bar.  I needed to have more information so I contacted Victory Media and spoke with Paul Grant, Director of Sales.  From Grant I was able to find out that a school must take and pass a 100 question survey to be rated Military Friendly.  All of the questions are either yes/no, or require numerical fact such as, "how many veterans are enrolled at your school."  These style questions even the playing field for all schools.  But why is there no statistical information listed? Grant said "some schools do score higher than others schools but we do not actually publish that."
Without published statistics how are you to know that Victory Media treats every school the same and that some schools are not on the list just because they pay for it?  That's where Ernst & Young come in.  Ernst & Young specializes in assurance services and they were hired to ensure that every school listed as Military Friendly is just that.  Grant said "they were brought in to make sure schools and veterans who use the list know that it is not a 'pay to play' list and has nothing to do with advertising."  Grant also said, "there are more schools on the list that don't do any marketing with us than those that do."
My fears of a marketing scheme are laid to rest, but why not give the schools an overall grade on how Military Friendly they are?  You would think it would be easier to compare schools if one received an A- and another received a C+, but Victory Media disagrees.  "Because we have numerous schools on the list it's hard to grade an MBA school against a certificate program," said Grant.  In the future Victory Media may group the schools by type, but as of now that is not the case.
So who benefits from the Military Friendly title?  Of course Victory Media does.  They would not run the program if they didn't.  JSC also benefits as their name is listed for free on a high traffic website.  I believe it is the veteran who is transitioning from life on Active Duty to that of a student is the greatest benefactor.  With so many organizations out there that are looking to take advantage of individuals it is nice to see one that takes the extra step to prove their legitimacy, and I believe Victory Media has done just that.
JSC was military friendly long before the creation of the Military Friendly brand name.  The school meets all of the federal requirements to receive GI Bill benefits, there is a committee to addresses veteran issues not only veterans enrolled at JSC but also for those throughout the local community.  In recent months there have even been discussions on expanding the services that JSC is able to provide, either on their own or in conjunction with outside organizations such as the Department of Veterans Affairs.  I would say that this combined with what JSC has already done makes JSC a great place for our countries veterans.
But you don't need to search the web to find out if your school or employer is military friendly.  All your really need to do is ask a veteran.