Ally-Oop!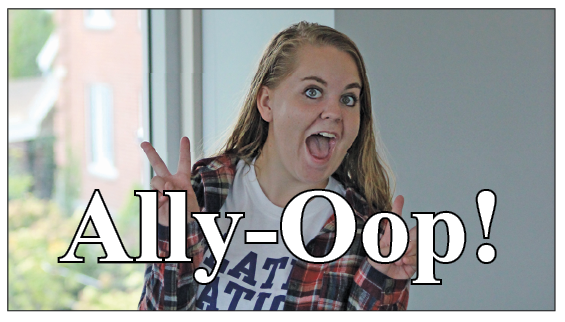 On Sept. 16, the National Collegiate Athletic Association (NCAA) Division I council announced that men's and women's basketball can begin starting on Nov. 25. This is two weeks later than the usual start date of past seasons.
A normal NCAA Division I season would consist of a minimum of 25 conference games. Now, in order to meet a similar standard, this has been changed to a minimum of 13 games. This minimum must be met to be tournament-eligible in the spring. There are a large number of universities in the DI and every team will not get the opportunity to play the minimum standard. The PAC-12 and Ivy League conferences will begin their seasons later than the new start date.
Some schools may get automatic bids to the tournament. This is still hard to determine which schools will earn these bids. In past years, automatic bids were given to the schools that placed into the past season's championship tournament. A number of conferences did not begin automatic bids until 20 years ago. There are 357 schools that play in DI basketball, and they are divided into 32 conferences for the 2020-2021 season.
Preseason practices are allowed to begin Oct. 14. Each team will be limited to only 30 practices and a limit of 12 hours each week of strength and conditioning before preseason begins. Nov. 25 is an adjustable start date, since every conference will have to work to set up new game schedules. During preseason, players are required to have two days off unlike in past years when players only received one day off.
There will not be any exhibition style games or scrimmages before the regular season begins. Student athletes will be monitored and tested three times each week. Similar to professional leagues, only essential personnel will be allowed in the stadium. If one student tests positive for COVID, the NCAA said that schools should consider placing the entire team and staff in quarantine for two weeks.
The season will begin once all campuses are closed for winter breaks. This creates a "bubble" for each school since there will not be any spectators allowed for games. A number of schools have two home courts; one is on the main campus of the college and one is in the nearest city. This means schools that have two courts need to decide which court will be used for this season.
When teams are traveling, the school should offer charter-only travel. This includes charter buses, commercial planes for only the team, or private cars. Schools should avoid overnight trips and should travel on the same day as a game to reduce any risks. Many schools are in cities that may be high-risk or red zones. Unlike professional basketball teams who play in one bubble, schools have to be careful when they travel to major cities.
The NCAA has announced that there is still a plan to hold the NCAA tournament in the spring with the usual layout, which consists of 68 teams and 14 locations. Sixty-eight teams is still a large number for a tournament bracket during a pandemic. There has been some talk to bring that number down again for the safety of all teams that will be involved.
This news is exciting for college athletes. I enjoyed watching UConn Women's Basketball every year with my father. Before the pandemic hit, UConn announced that they were rejoining the Big East conference for the start of this school year. The team was originally in the Big East before the American Athletic Conference in 2013. UConn has achieved 18 Big East conferences championship wins and went on to win eight NCAA titles.
The DI council is planning to meet again Oct. 13-14. These meetings could determine whether the season will begin on the new start date. The council will also work on protocols for teams to follow during games, travel, and practices. New rules may be added as well to ensure safety of essential team personnel when the preseason begins.
What does this mean for NCAA DII and DIII schools? I have not heard any news or updates from the NCAA about a start date for basketball for these divisions. All divisions gave student-athletes back a year of eligibility due to the COVID-19 pandemic. I would not be surprised if a number of DI athletes took a year off and some will not if they are in the running to be drafted for the NBA or WNBA.
If DI schools have the okay to start games in November, will the smaller divisions get the same opportunity? Until the next meeting of the DI council, I believe that there may not be a season at all for this division. Basketball is marked as one of the higher-risk sports by the Centers for Disease Control (CDC) and there is a bigger chance of COVID spikes if games begin. If the council gives the final okay for basketball games, it will be the most interesting season in college basketball history.
About the Writer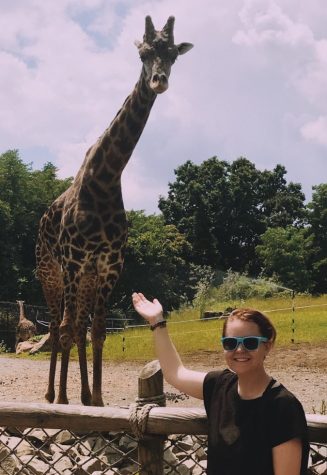 Allison Irons, Sports Editor
Senior, Pre-Law & Journalism
Grew up in Middle Town, NY
Fall 2019 - Present

My spirit animal is a Narwhal because they are the aquatic unicorns!