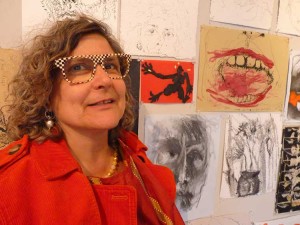 Leisa Kelsey, Staff Reporter, Copy Editor

March 22, 2012
Black, white, gold, red: colors stand out bold and bright. The artwork is powerfully personal. It announces, "This is who I am. Take a look." But what else can be expected from a creation of JSC Fine and Performing Arts professor Susan Calza? On March 16, the Julian Scott Gallery opened a mixed...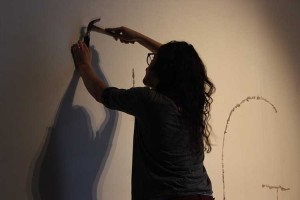 Shannon Edmonds, Arts and Entertainment Editor/ Copy Editor

March 8, 2012
Currently running in the Julian Scott Memorial Gallery is the performance and installation piece "My Human Being," created by local artist Rebecca Weisman. The exhibition will last from Feb. 16 until Mar. 10. Sean Clute, an Assistant Professor in the Fine and Performing Arts, invited...