NVU offers precautionary measures for flu season, coronavirus
For the latest information on COVID-19, please head to basementmedicine.org/coronavirus
On the last day of January, all NVU students, staff and faculty received an email or text informing them about the outbreak of coronavirus worldwide. The message is still available on the portal, under announcements.
"U.S. and international health agencies are closely monitoring an outbreak of respiratory illness caused by a novel coronavirus (named '2019-nCoV')," it reads. "It was first detected in Wuhan City, Hubei Province, China. Information about this new coronavirus, including symptoms and transmission, is evolving rapidly. Although the potential impact on NVU is impossible to predict, we must take steps to ensure that we have the most current information and to stay healthy. We would like to make you aware of resources available to help you better understand this virus and make informed decisions to keep yourself healthy."
Along with this message, there are included links for the CDC and prevention tips.
Although there was no case of coronavirus on either campus, Jonathan Davis, the NVU dean of students, said he felt it is important to keep the community informed about the potential threat.
At this point, the normal winter flu has wreaked more havoc across the United States. "The people who died from the flu far outnumber those from coronavirus, but if you look at why there is so much hubbub about it…it's because of what could be potentially the death rate," Davis says.
To put things in perspective, Davis noted that just in 2019 and 2020 alone the flu has killed 6,600 and hospitalized 120,000, according to the Centers for Disease Control and Prevention.
As far as being prepared, he said the university will be ready to take action if needed.
"If we do see a need or recommendation from the department of health, CDC, or the World Health Organization as a university, we are going to take those recommendations and act," says Davis, who emphasized the alert was simply to let the community know that the school is aware of the coronavirus and to urge everyone to take basic precautions such as washing hands frequently.
The email also offered web resources that all members of the NVU community are welcome to use to make sure they are fully educated on the global breakout of the virus. "I don't have any immediate concerns, but you never know," he said.
This is not the first time NVU has been prepared to take action against a rapidly spreading illness. Back in 2009, H1N1, also known as the swine flu, was also of equal concern. "Lyndon and Johnson State both had plans to react to that if there was a cause or need to quarantine students if they were getting sick and we couldn't get them home," he said.
Davis added that the simple fact of dorm life is always a consideration with any communicable virus, noting there is always the possibility that even something as simple as a stomach bug or common cold can spread rapidly because of the constant contact the students and faculty have with each other. "When you have resident halls things can get crazy in a hurry when you are sharing common facilities. Especially when people aren't doing the right thing in terms of hygiene," said Davis.
In the meantime, students are encouraged to wash their hands frequently and keep good hygiene to keep disease spread at bay.
About the Contributor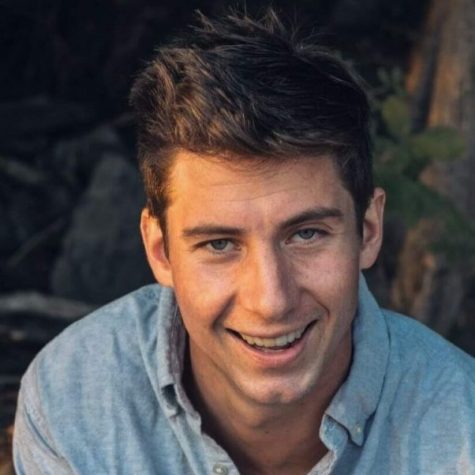 Justin Robertiello, Staff Reporter
Senior, Journalism From Chester, NJ, Fall 2019- Present.

I enjoy skiing, mountain biking, and soccer.

My greatest strength is holding conversation,...