Chronic pain and magnesium
When it comes to managing chronic pain, the options for treatment are varied in both availability and effectiveness. Thanks to Northern Vermont University's Dr. Emily Tarleton, however, there may be another treatment method to add to that list.
In a study that was published on July 16, 2020, Tarleton and a team of three other researchers conducted a review of data collected by the Centers for Disease Control. Their goal was to determine if there was a link between magnesium intake and levels of chronic pain in the respondents.
Having studied magnesium for almost five years previously, including for her doctoral degree, Tarleton has been on the lookout for ways to use magnesium to treat such conditions as depression, and most recently, chronic pain.
The reason that Tarleton was drawn to magnesium as a nutritional supplement came from the fact that there was already a pool of researched knowledge about the mineral, whereas many other supplements, such as B vitamins and fish oils, had less empirical study data to support their benefits.
"There has not been a lot of research really in any one specific area, but magnesium stood out in that it did have quite a bit of research, especially in animal models," Tarleton said, "not as much in human models."
The most recent study that Tarleton conducted, containing data from 13,434 participants that made up a suitable cross section of America's population, was used to examine magnesium intake among differing categories including sex, age, race and ethnicity.
Primarily, treatment options for chronic pain have relied either on pharmaceuticals, including opioids and anti-inflammatory drugs, or a more psychological approach focused on cognitive behavior therapy and mindfulness exercises. These methods all have their own unique drawbacks, whether it is the danger of addiction from long-term opiate use or the mixed results of a more mental- centric focus.
Tarleton and her colleagues proposed that there might be a relationship between taking regulated doses of magnesium and managing chronic pain, and their study was able to prove that there was indeed a connection between magnesium levels and participants with chronic pain. The results indicated that an increased magnesium intake dependent on body weight did provide participants with a buffer from their chronic pain, though it was noted that the effect was greater for women than for men.
One of the more effective ways of increasing magnesium intake was to have participants work with nutritionists to receive counseling on what types of food are good sources of the mineral . It was noted that this approach may take more time to be effective than the other methods of treating chronic pain, but it could be done without the risk of addiction or side effects of other pain medication, something that may prove an important distinction to people who are affected by the condition.
Additionally, it was noted that magnesium offers a more affordable option to people, regardless of their socio-economic status, which could mean that treatment for the condition is more widely available to segments of the population who were previously unable to access the more expensive forms of treatment.
This finding means that magnesium may provide an affordable and safe approach to managing chronic pain, an exciting discovery given the potential risks and expenses of the other treatment methods.
The study was successful in determining the relationship between the two variables, but there is still more research needed to explore the connection and determine the benefits or drawbacks to using magnesium in such a way.
The next step is to continue examining the relationship between magnesium and chronic pain, and Tarleton and her research group have already begun formulating another study to solidify their findings.
"We just put in a letter of intent to PCORI which is the Patient Centered Outcomes Research Institute, and we are hoping they like our idea to continue to look at this relationship between magnesium and chronic conditions," Tarleton said. "We're hoping to do a study, a randomized clinical trial, comparing magnesium to a traditional medication over a long period of time and seeing the differences in outcomes."
The long-term goal of Tarleton's research is to generate enough data and clinical evidence to make the use of magnesium supplements an accepted practice in treating chronic conditions. With enough data, insurance companies and medical professionals would be more likely to use this sort of treatment, giving patients a broader range of management tools to help treat their chronic conditions.
About the Writer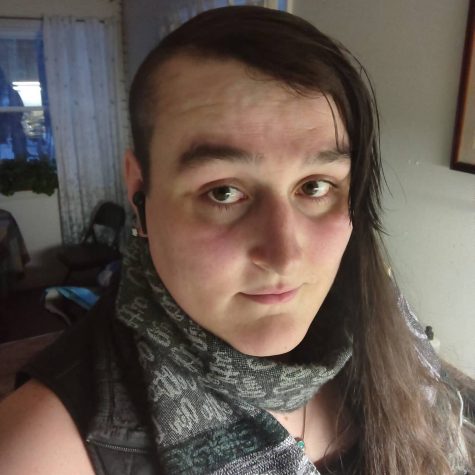 Opal Savoy, Editor in Chief
Senior, BFA Creative Writing major from Craftsbury, VT.

Resident Punk Scientist and Basement Medicine Web Wrangler.

I love science and writing, and...