Title III committee looks to recruit focus groups for input
Northern Vermont University's Title III grant wants to hear from you.
There has been much recent talk about the state of the student academic experience at NVU this semester, for both campuses. Tales of student and faculty burnout are commonplace, and this has prompted a call for a response to find a comprehensive list of solutions to make the spring semester a smoother one.
Recently, the Title III office has stepped in to generate data on this subject and to hear student responses. The project, headed by Kathleen Brinegar, Elaine Harvey and Adam Johnson, has begun working on setting up a series of student focus groups in order to hear about the fall 2020 experience.
The first stage of this project will be a short survey that will be sent out to students, followed by the focus groups themselves. Recruitment for each of the seven groups will begin on Oct. 27. The aim is to have a one hour and fifteen-minute session with each group to hear about their feedback for the semester, though there is a consensus that more will likely come out of these talks.
"One of the questions that I know Elaine and Kathleen have been really interested in, they're predicting that we're going to hear about issues that predate COVID challenges but that have been magnified by COVID," Johnson said of the goals for the project, "They think that this is going to be about COVID but turn into something that rings more true about the NVU student experience more broadly."
The final plan for the project consists of seven student focus groups that will be drawn from both the Lyndon and Johnson campuses, each consisting of eight to 10 students. Of those, a group has been dedicated to students of color and another to the LGBTQ community on both campuses. All groups will be moderated by Johnson, a part time hire through the Title III grant who was brought in to facilitate the collection and processing of the data and lead a formalized approach.
Brinegar said that she and her colleagues are going through a more formalized research process because they want the data to be trustworthy. The results of this project will be collated and then released to the student and faculty population on Dec. 16.
"We don't want to say that we just sort of cherrypicked a few students or that the loudest students are the ones that got heard," Brinegar said.
The project came rapidly on the heels of news that both students and faculty were struggling with the online semester and the extra workload that it has brought on. Because the Title III office comes with its own funding source, the group was able to react quickly and put their plan into motion, a fact that Harvey said was one of the benefits of doing the work under that branch.
"This is in direct response to student concerns brought to Nolan through various avenues, but also faculty concerns and staff concerns, so it's just a general, 'we need to check in' here," Harvey said of the need for a process to hear and review student concerns.
The Title III grant has been on campus for three years now, with a total of five years of funding available to the university. Primarily, it focuses on student retention and experiences, with the hopes of making a more positive community that is inviting to all.
The goal of the project is to create a list of does and don'ts for faculty members when it comes to teaching online during the pandemic. The results of this will be used to generate trainings and other tools for the faculty, and will also be released via official channels and Basement Medicine for any members of the university who are curious about the findings and wish to see the data for themselves.
Students can expect to see these changes take direct effect for the spring 2021 semester, though there is potential for a longer-term project if needs arise during the duration of the project.
About the Writer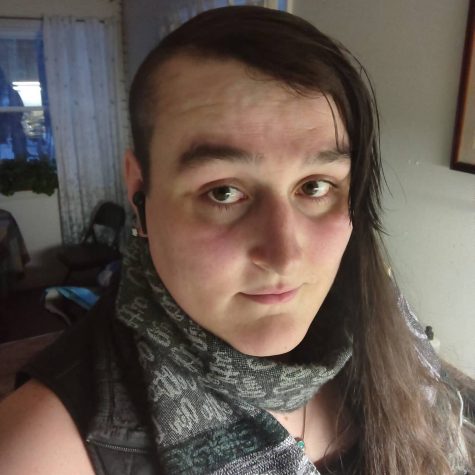 Opal Savoy, Editor in Chief
Senior, BFA Creative Writing major from Craftsbury, VT.

Resident Punk Scientist and Basement Medicine Web Wrangler.

I love science and writing, and...