The Pat-Down
The NBA season isn't back just yet, but it is approaching fast and I am excited to see what the season has in store.
This season will be an interesting one for sure as the landscape of the league was shaken like a mixed drink during the summer months. Many NBA teams saw their roster change dramatically through free agency and trade. What is left? Many teams that could compete for a title this year.
One of those teams is the Los Angeles Clippers. Last year, they had a better-than-expected season, as their roster had no star players. Their best player was Lou Williams, who was named the Sixth Man of the Year last season, and their head coach, Doc Rivers, was a contender for Coach of the Year. Despite getting knocked out of the first round of the playoffs, the team and its fans had a positive outlook going forward. What they didn't expect was that two top-ten players would be playing for their team in Kawai Leonard and Paul George.
That is a huge upgrade for sure and the Clippers should be in the conversation of teams who can win it all this year, but one thing to keep in mind is that both Leonard and George have troubling injury histories. George dealt with a shoulder injury heading into the playoffs last year that greatly affected his shooting ability. Leonard missed games last year due to his leg injury that has been an issue for years, and I don't think either players are going to be able to play a full 82-game season. The Clippers will have to keep an eye on their health throughout the season if they want to have any chance of making it to the finals.
The other Los Angeles team, the Lakers, is a contender for a championship as well. They are in their second year with Lebron James, who played well when he was on the court, but dealt with a serious groin injury and then was shut down for the remainder of the season when the Lakers had no chance to make the playoffs.
Anthony Davis is now here to complement James, but there is a lot of uncertainty with this Lakers team. James and Davis are two top-five players in the league today, but the supporting cast surrounding them isn't great and I don't trust the Lakers' front-office to be able to figure it out. Another component to this is that I'm not so sure that Davis and James are going to be able to stay healthy throughout the entire year, and if one of those two misses a significant portion of the season, they can consider their season done and over.
The Boston Celtics have gone through a lot over the past two years with chemistry issues and season-ending injuries with key players. This year, they have rebuilt their roster by letting Kyrie Irving and Al Horford walk and signing Kemba Walker to a max contract. In terms of point guards, Irving is a better player than Walker, but Irving had issues with coaches and players last year in Boston. With Walker, he will bring a little less talent, but a better leadership presence to the team. Fans are hoping that this change will charge a championship run come spring, but if Jason Tatum, Jaylen Brown, and Gordon Hayward don't have bounce back years after a disappointing 2018-2019 season, there won't be a finals appearance in the team's future.
The Houston Rockets had a big move during the offseason trading aging point guard Chris Paul for 2017 NBA Most Valuable Player Russell Westbrook. This move was key as it gave 2018 MVP James Harden a new all-star to work with, as Paul was having trouble playing at a high level last year. Many critics have been saying that having two ball-dominant players on the same team with Harden and Westbrook won't work out. However, I am optimistic that they will be able to figure it out, as the offense is designed for a lot of isolation and it fits their game. They also go way back, as they played on the same team once before in Oklahoma City.
For the Golden State Warriors, many have asked if the dynasty is over for them. They lost the NBA Finals in five games to the Toronto Raptors, Kevin Durant decided to go to Brooklyn, and Klay Thomson is going to be out for a majority of the season still recovering from tearing his ACL in June. They still have a chance to make the Finals with Steph Curry and Draymond Green still on the team, and their new free-agent signing D'Angelo Russel making up an impressive trio that will an issue for teams to guard. Expect them to be around in late May for sure.
One team that I have no clue about is the Milwaukee Bucks. Yes, they have reigning MVP Giannis Antetokounmpo, but I'm not sure about his supporting cast. He has Khris Middleton, who is a valued role piece, but I don't some of the other pieces in Eric Bledsoe and Brook Lopez. This year will also start the talk if Antetokounmpo will re-sign with the Bucks as his contract is up in two years, and it's going to be something to watch going forward.
About the Contributors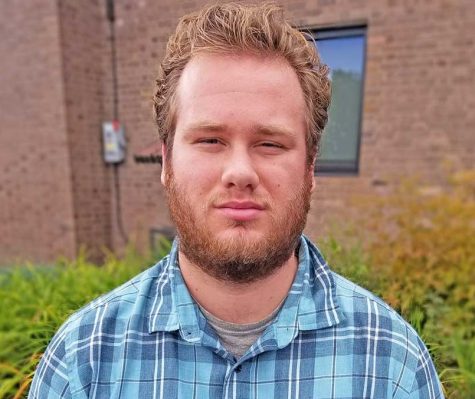 Patrick Bell, Sports Editor

Senior, Journalism
Grew up in Charlestown, RI
Fall 2017 - Present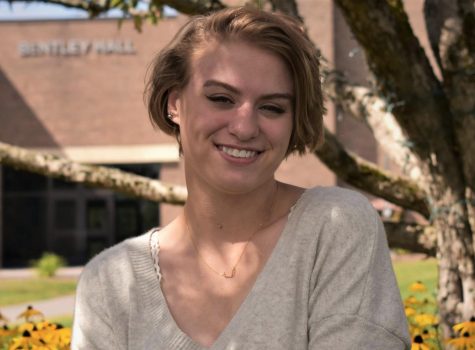 Adriana Eldred, Photo & Web Editor
Senior, Journalism & Studio Art
Grew up in Craftsbury, VT
Spring 2018 - Present

I got a black eye and mild concussion in Las Vegas during a rugby...